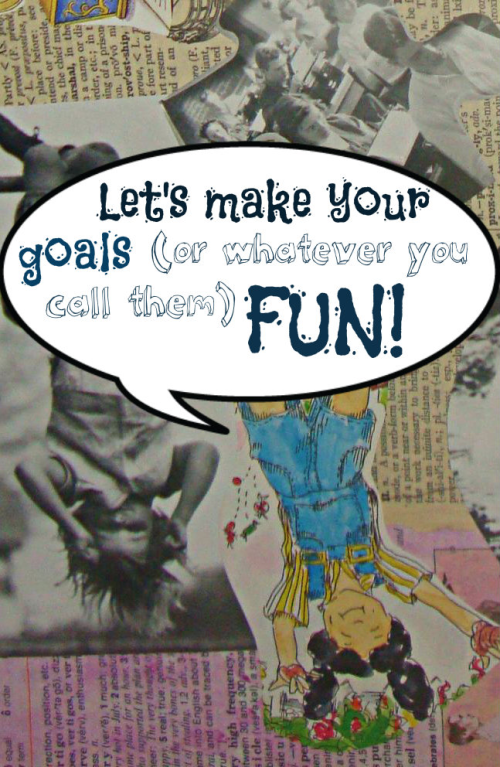 There is a tendency to forget we have the capacity to make nearly anything and everything fun. Note to self: remember to make this fun and share that giddy, goofy, get-it-done energy with others.
I realized somewhere along my journey of today that I create and reach towards goals much like a child bounces a ball against
the school yard pavement or a child-artist moves her paintbrush freely on a canvas.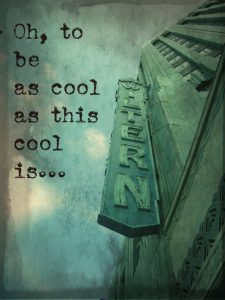 I create goals and step into goals because I find it to be great fun.
In my life coaching work I have often suggested to my clients, "Ahh, just throw some spaghetti against the wall. Go ahead, try that out – it isn't going to hurt anything! And besides, the process itself can be darn funny. Try it… shush, stop your hesitating and just
throw spaghetti!"
This has been so much a part of me that I didn't even see the uniqueness in my approach.
I like setting wacky goals alongside my serious, world changing goals. You know. just for fun, not for anything else but the sheer joy of creating them and then inviting other "kids" to play along.
I can easily get into the zone when I am being childlike.
Am I possessed or obsessed? No, I am playful.
I am being the otter, sliding around the water, barking and clapping my hands.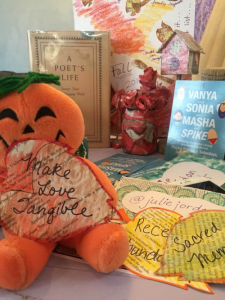 I am the monkey, swinging from the branches, hopping over to my friend and running my hands through her fur coat, inviting her to swing with me.
I am the preschooler, carrying toy kitchen accessories around the room, delegating roles, "I am the Mommy, you are the daddy, you are the sister, the brother, the other sister, and you are the puppy" and when the other sister would rather be the Aunt Millie, I shrug, and smile and ok and when the puppy gets bored and wants to build with blocks, I smile and wave her away to go have fun doing something else.
No attachment, no worry, no hurt feelings, no drama or added meaning.
To me my goals provide crystal clear, joy-filled play.
Here's a surprise – for some of you.
Our world changing, deeply serious goals may be brought into reality more quickly and effectively if we play with them first.
Seriously play.
Natalie Angier wrote "along with love and a good joke, playfulness seems like something that should not be explained, a brilliant splash of animated joy so sheerly pleasurable to watch and engage in that it is its own justification."
To me, goal creation, goal reaching, goal tweaking and goal realization fit those words perfectly.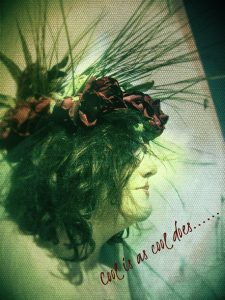 How about you – want to come along with me? Want to wrap yourself up in a costume of choice as we create something engaging and fun?
Come on, you know you do.
I can see that shy or sly grin crossing your face. See my ball, bouncing its way towards you?
Reach for it – your goal, my goal – unattached, joy-filled, possible, passionate.
So glad you are here, playing, creating, being with me right now.
Listen for a little while longer for the specific steps to make the biggest difference for you.
It would be so easy to stick our fingers in our ears and sing so we wouldn't "hear" the prompting of goals, to-do'sa. What if we were deaf to the forward movement required to bring to life our intentions, dreams, vision, mission, whatever-title-you-choose-to-name-that-'thing'-that-pulls-you-forward.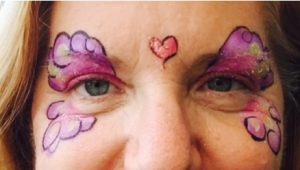 This may be a day when you have several "must-do's" on your agenda, like my friend Shirley did when other people's request piled up and fun didn't feel at all possible.
This is a good chance to invoke the Heart/Mind/Goal Game Drizzle.
Even when Shirley was babysitting her grandson at 9 for a couple hours or so, meeting her friends for a play at 6:30ish depending upon the needs of the rest of her family she could make it fun and productive with minimal effort.
Why? Because none of these tasks interfered with her brain/heart drizzle, a fun companion activity to stir up that day or any day.
One of the grand things about this plan is I don't have to complete it today and if I somehow slip up, I can return at any time on any day and claim a do-over and simply begin again. I can't think of anything that soothes me more to know right now.
Here's how the Drizzle Works:
1. Close your eyes and put your right hand over your heart.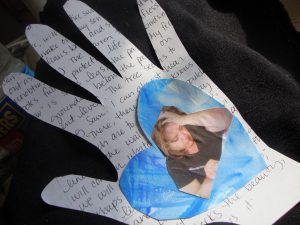 2. Take a couple nice deep breaths, focused on clearing out any traces of negativity you may be feeling.
3. With your eyes closed and your negativity cleared, ask yourself silently, "What would be the best choices for me to make this month in order to reach my goals (be a good mother, make the world a better place, contribute to my community, get into better shape, put whichever fits the best for you here.)?
4. Allow yourself to continue to breathe in silence for even just 15 seconds.
5. Go about your day and when you think of it, repeat the question either silently or aloud.
6. Be aware of any thoughts that come into your awareness throughout the day that relate back to your initial question. To make this step extra fun, I've been known to actually shout-out "Thank you!" which made my children laugh when they were little. Now it makes me laugh with me.
7. At night, sit with your notebook or a big sheet of paper and write or doodle whatever comes up without pre-thinking or forcing it, just ask the question again and let yourself go onto the paper.
8. Let the continued questioning and heart opening and playful energy drizzle your loving, playful plan into being without effort, without angst and with heaps of joyful celebration.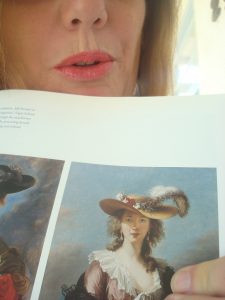 9. Repeat these steps for up to three days to create a firm foundation for your goals (or whatever you want to name them) for your next week, month or quarter.
Shirley devised a life changing plan the last time she took on the Heart-Mind-Drizzle Goal Play. Now it's your turn.
I help people – mostly creative entrepreneurs or those who hope to become creative entrepreuneurs, like Shirley and life you – to end writers blocks and barriers to communication by providing methods and means to allow their words to flow, finally, freely and without judgment.
We then take that they've written by using the #5for5BrainDump method I created – writing a mere five minutes a day for five days a week – to become a "something" tangible. It might be an article or blog post or a poem or a chapter of a book or a screenplay or a sales letter. It might be a Ted Talk or a way to start a conversation with a lover or a business partner. It might just be what it is – a stream of consciousness ramble that eventually morphs into a bridge to that place the writer has always dreamed of being but she didn't know ever existed so she was unable to put it into words until… she did.
We continue to build on this "something" together either with me one-on-one or in a larger community of creative entrepreneurs – and in time, a new Creative Life is born.
The people who work with me, these creative entrepreneurs, discover a place where they fit in and are appreciated. It is so fun to watch the smiles spread across their faces and their words to rain in gusty storms like monsoons and sometimes just a slow, sweet mist… and at times… the sunshine takes over and we rest and bask in it.
Sometimes what we start with is not at all what we eventually create, but this new Creative Life – and the way it feels, remains strong and firm and delectable.
Each one uniquely quirky, each one jagged and smooth, whole hearted and angry – content, happy-sad, morbid and silly.
Light and dark and back and forth again.
All of this written from a prompt from a blog post I wrote in 2007 in a time of deep sadness:
"In order for the moonflower to completely open, it has to bathe in darkness. I am not a big fan of the dark. It scares me. Still. Yet I can not walk by this flower without bowing to it, without putting my face close to its opened-by-the-dark heart."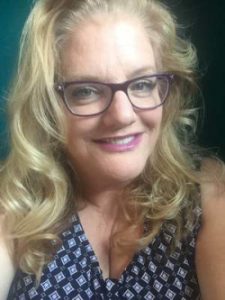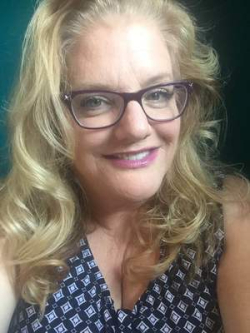 Julie Jordan Scott inspires people to experience artistic rebirth via her programs, playshops, books, performances and simply being herself out in the world.  She is a writer, creative life coach, speaker, performance poet, Mommy-extraordinaire and mixed-media artist  whose Writing Camps and Writing Playgrounds permanently transform people's creative lives. Watch for the announcement of new programs coming soon.
  To contact Julie to schedule a Writing or Creative Life Coaching Session, call or text her at 
.
  Check out the links below to follow her on a bunch of different social media channels, especially if you find the idea of a Word-Love Party bus particularly enticing.