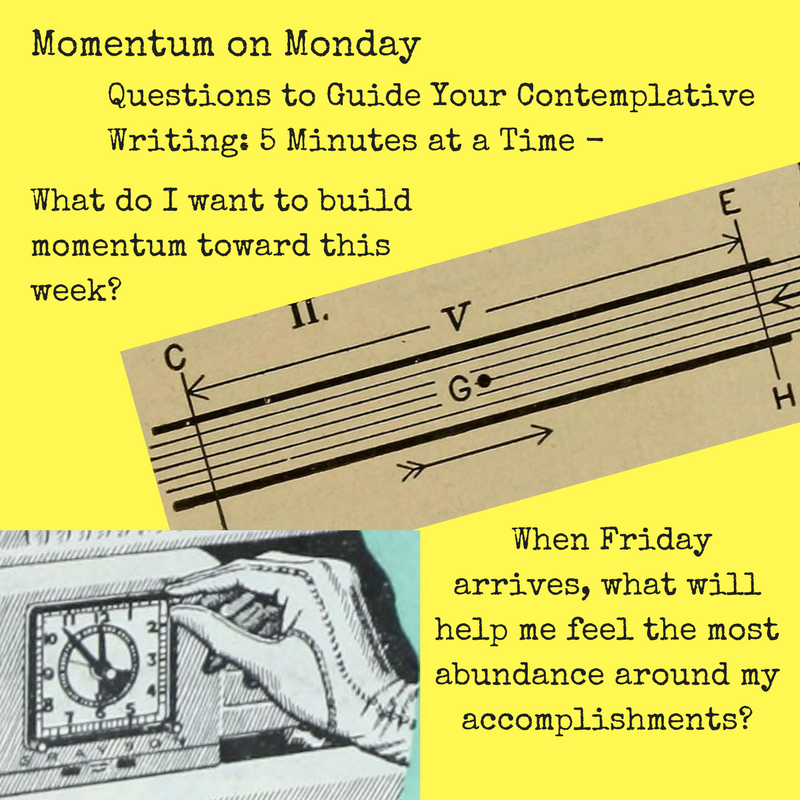 Momentum is based on movement which is difficult to conceptualize when one feels stuck. Movement – stuck. Stuck – movement. Two entirely different and also totally oppositional experiences.
Eleanor Roosevelt reminds me "With the new day comes new strength and new thoughts."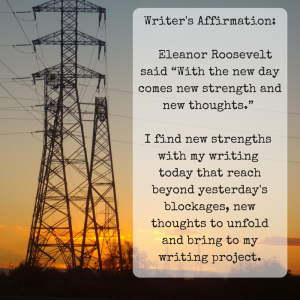 Today all bets have changed. My lack of movement yesterday (or many assembled yesterdays) may have become a practiced experience and yet they don't need to define me. I am sitting here at my table, preparing for the week ahead.
That is movement. That is momentum.
Each word I stitch together is momentum.
Each time I take five minutes and declare my butt in chair and then move my fingers on the keyboard is an abundance of momentum. The crank is turning, the pencil is sharpening, the project getting closer to completion.
Writing prompts for Sunday Evening and Monday Morning:
What do I want to build momentum toward this week?
When Friday arrives, what will help me feel the most abundance around my accomplishments?
What momentum inducing practices/actions/allegiances will most likely get me from where I am right now to where I want to be on Friday?
What are the first three actions I will take?
Julie Jordan Scott inspires people to experience artistic rebirth via her programs, playshops, books, performances and simply being herself out in the world.  She is a writer, creative life coach, speaker, performance poet, Mommy-extraordinaire and mixed-media artist  whose Writing Camps and Writing Playgrounds permanently transform people's creative lives. Watch for the announcement of new programs coming in soon!
To contact Julie to schedule a Writing or Creative Life Coaching Session, call or text her at 661.444.2735.
Check out the links in the header comments or below to follow her on a bunch of different social media channels, especially if you find the idea of a Word-Love Party bus particularly enticing.