I'm re-reading Randy Pausch's book "The Last Lecture."
I am sad to report I didn't remember much from it beyond his brick wall quote that goes like this: 
"The brick walls are there for a reason. The brick walls are not there to keep us out; the brick walls are there to give us a chance to show how badly we want something. The brick walls are there to stop the people who don't want it badly enough."
Brick walls and the creative process
 I don't remember him writing his thoughts  about his creative process or making of his famous lecture. I hadn't realized a driving force behind his script came from asking himself what he saw as his personal uniqueness.
He didn't want his lecture to be about his cancer and his pending death. That wasn't unique to him, he mused. Instead, what made him unique was his approach to reaching his goals which came about because of who he was as a child.
I found myself recalling the many times I have asked people about their own uniqueness and an almost equal number of times people cannot put a finger on what makes them unique. They might share their circumstances – survivor of cancer, holder of a skillset they share with many other people, owner of an interesting turn of phrase or rare accented language.
All of those traits on their own are sared by others. 
The Challenge of Seeing Ourselves as Unique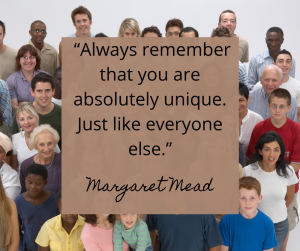 What is unique about you includes how you look at life, specifically blended with the actions you have taken over your life. Your uniqueness adds perspective on any given subject: the pandemic, the recent election, where you live with whether you like crunchy or creamy peanut butter.
We are on the verge of a New Year. There is no other time so perfect for a fresh exploration of your uniqueness. 
Mix up some of your qualities and begin to see the narrative of your uniqueness rise up. I have started this process myself, but I realized as I started to make diagrams I needed more time for insights to rise up as well as using a variety of different strategies.
The first responses I list are usually very familiar and actually not very unique at all.  I've noticed the same pattern with my coaching clients: their first attempts may be lackluster and dull.
Take a piece of paper and write the qualities you possess. You don't need to use a list format, you may instead use a mindmap or simply write words and doodle images in random placements.
Don't immediately proclaim your uniqueness. Take a day or two to consider as many qualities as possible so that you may determine which are stand-out qualities. Think about the subjects you talk about that make people perk up and want to know more: sometimes it is these things which seem everyday and ordinary to use which are most fascinating to others.  Consider childhood scenarios where you were recognized as special by your teacher or peers or by a coach.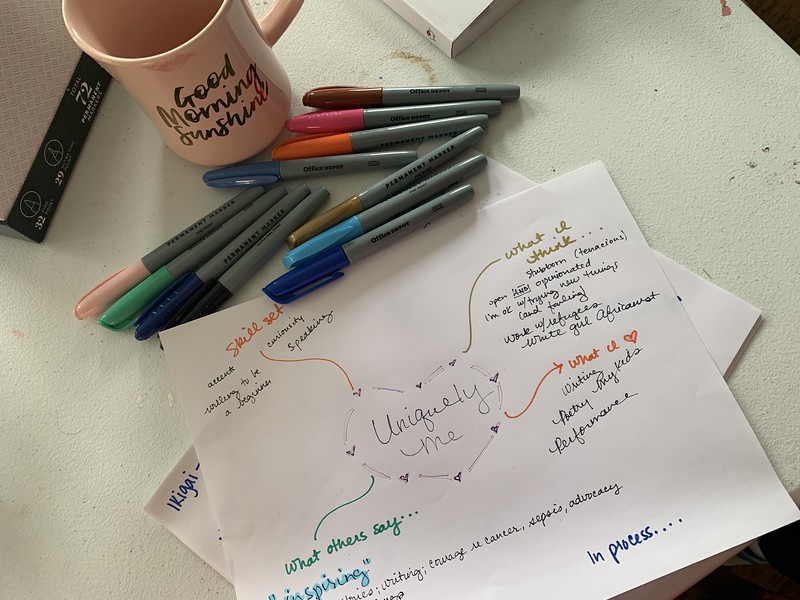 Like Randy Pausch, I am going to look back into my memory for what made me feel alive as a child. Immediately I think of the "television network" I created in my basement, "WJAJ" where I had my own show – a cross between "The View" and "The Tonight Show" with one host and many guests (all portrayed at the time by me.
Be sure to jot down what comes up, too. Then step away and let your thoughts sit overnight. Return the next day to your list of qualities with fresh eyes.
What do you see now? What do you feel now?
Name and Claim Your Uniqueness
Amy Gentzler shares her story like this: "Only recently have I realized that being different is not something you want to hide or squelch or suppress."
Experiment with naming your uniqueness. Then leverage it to make a positive difference in the world.
Guidance through life coaching would will help you gain clarity about what makes you unique as well as clarify your life purpose. I would be happy to hop on a phone or zoom call with you – simply go to my Facebook page and click on "Book Now" so we may arrange at time to connect. +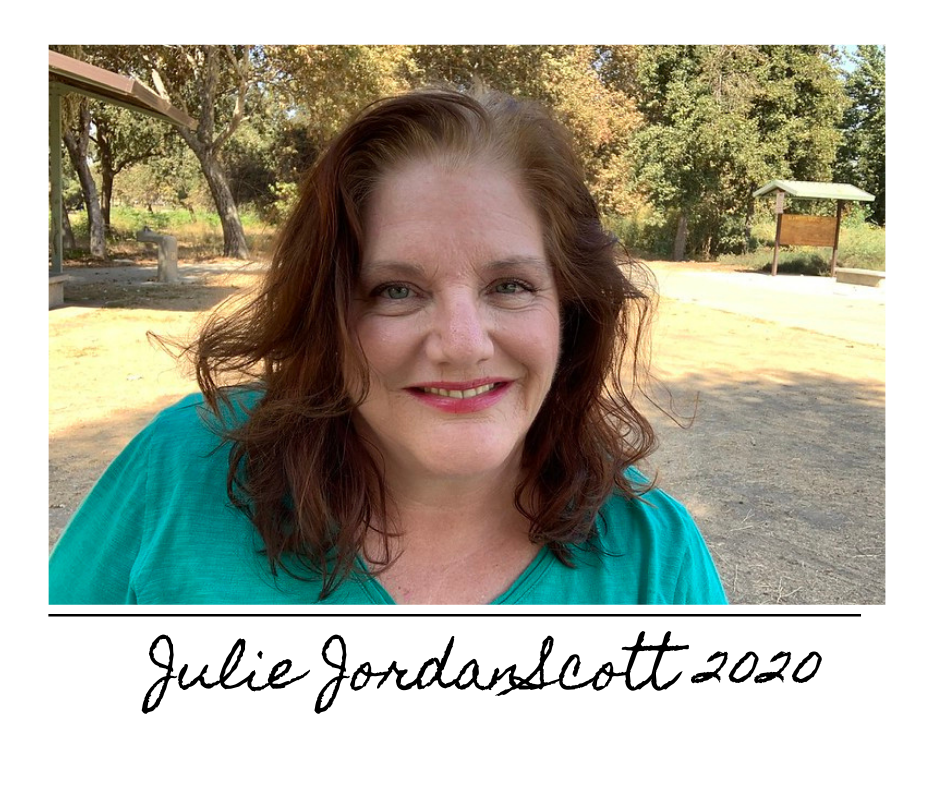 Julie JordanScott helps creative entrepreneurs transform from decent and "fine" into a shifted, remarkable when they choose to make one small shift to inspire a renewed life of fulfillment, hope, satisfaction and whatever their desire may be underneath their previously ordinary life.