We creative business owners and solopreneurs have the dream life, right?
We're creating a product or service that delights us and inspires others and we have the joy of bringing our products and services to market and we also – have the joy of marketing said product or service in order to make our efforts sustain us financially, emotionally and… in whatever way our vision carries us.
Many of us, myself included, get so excited in the making, we forget the significance of the marketing in bringing us the freedom we seek as creative entrepreneurs.
Our aim for this series is to combine the fun of making – creating visual or healing art and more –  with financial abundance through making marketing another aspect of our creativity in a way that excites, delights and expands our hearts almost as much as our crafting, writing, sculpting, performing or… fill in your blank here… does.
I will come to you for the next 30 days with a short video and a blog post with suggestions, techniques, questions and exercises for you to playfully experiment with as you create your own marketing plans and campaigns. With the holidays right around the corner, doesn't your bottom line – and your future success – deserve some passionate focus on your marketing efforts?
I'm so exciting to come alongside you as we see your business thrive – through creative marketing adventures to match your uniquely you making.
The list of each daily post will be below my PS – Visit as you may – lots of valuable information is here for you to insure your marketing success as a creative entrepreneur.
With Passionate Gratitude,
Julie JordanScott
If you missed our other blog posts, here is a listing for you. Before you leave, please take a moment to follow me on social media (links are above) and take advantage of the free resources I'm offering as we go along on this particular adventure.
Day 2: The Seeds of Your Marketing Success
Day 3: One Step at a Time
Day 4: The Most Important Question
Day 5: Beginner's Mind
Day 8: Storytelling and Marketing 
PS – Leave me a comment if you have ideas or thoughts or anything at all… and follow me on my social media accounts listed above, too, so we may connect in any of the places you are most likely to hang out! Let's make your creative small business a rousing success in the weeks and months ahead. You deserve it!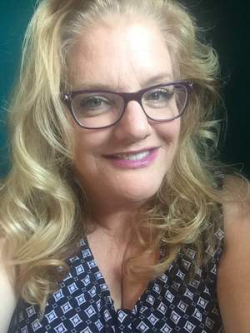 Julie JordanScott is a CreativeLife Coach and multi-creative known for her high energy, inspirational and simple to apply methods for writers and artists to bring more success into their small businesses and creative projects. To request your free transformational creative life coaching session, please make your request here now.