Welcome! We're taking an adventure in Personal Growth and Transformation Made Simple.
This is where the miracle creating #5for5BrainDump Process meets the inner working of discovering one's unconscious beliefs otherwise known as "Rewriting One's Inner Narrative: 5 Minutes at a Time" . Today I felt myself going down the well-worn path of panic mode, so I quickly recovered and shifted onto a different path via writing – and breathing – and what you see next is us taking that path, together so… let's do this…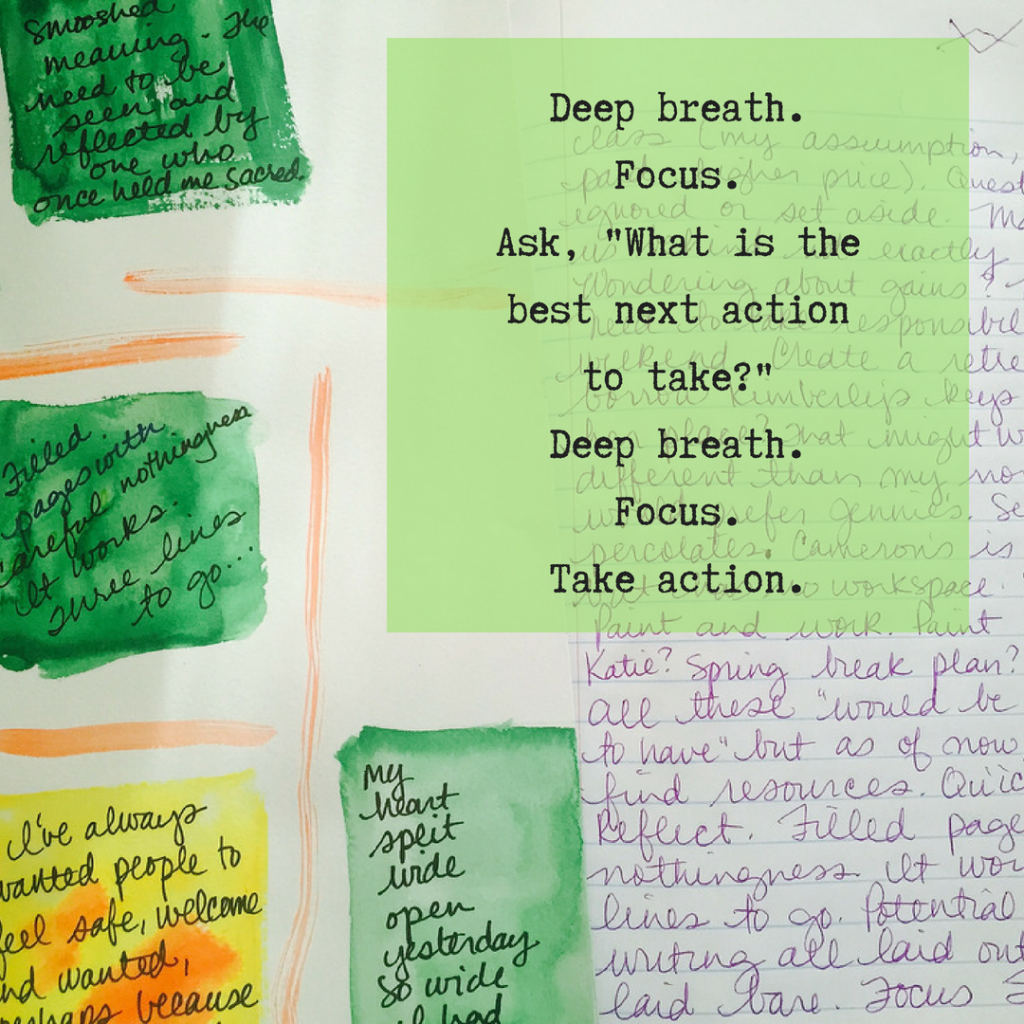 It is so easy to go into panic mode, to worried mode to "oh no I have so much to do what am I going to do oh no oh no oh no!"
Cue the Chicken-little scene, "The sky is falling, the sky is falling," and then – if we are lucky – a hint of mindfulness seeps in.
I was having tea with my dear friend Kathi this morning and we were talking about that panic mode we sometimes unconsciously fall into and she reminded me how good I am at stopping, taking a breath, and refocusing and/or reframing and coming back to center.
It was one of those moments where I almost wanted to look over my shoulder to see who she was talking about but no, she meant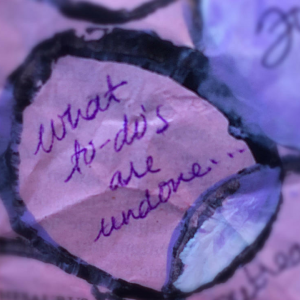 me, loud and clear – me.
Ironic, then, a couple hours later when I was settling back into work mode I got nervous again about what to do next. I have a huge list and I have tasks galore and I was reviewing the content next to go up on the curation block and I got lost in the murky swamp of "What's next?" even now – I am more than slightly worried thinking about the next thing after this thing so I stop myself.
I close my eyes.
Hand on heart.
What is the best next thing to do?
What task will get me closer to my goal most efficiently and effectively?
Hand on heart… breathe in….. exhale anxiety and blend with love… breathe in…. "What task will get me closer to my goal?"
As I rid myself of the uncomfortable anxiety and allow the light of love to take the reigns, the next step becomes more clear and I know –
The best next thing to do.
A smile crosses my face.
The timer goes off and I know.
I've effectively, for now, replaced the nearing panic mode with feeling peace mode.
I've rewritten the "Chicken-little-sky-is-falling" rule with "Focus on what's best next, with love" and it feels so much better.
There is more to come on this one. Stand by for more….
This post was written #5for5BrainDump style: write for 5 minutes, free flow, stream of consciousness style and see what wisdom comes as  a result. This one is definitely a keeper – one I will continue to grow upon. Thank you for reading today! Please follow me on social media so you won't miss anymore high quality content that will help as you work toward a better and better life now.
Julie Jordan Scott inspires people to experience artistic rebirth via #5for5BrainDump, livestream broadcasts,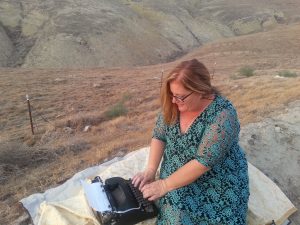 creativity playshops, books, performances and simply being herself out in the world.  She is a writer, creative life coach, speaker, performance poet, Mommy-extraordinaire and mixed media artist whose Writing Camps and Writing Playgrounds permanently transform people's creative lives. Watch for the announcement of new programs coming in soon!