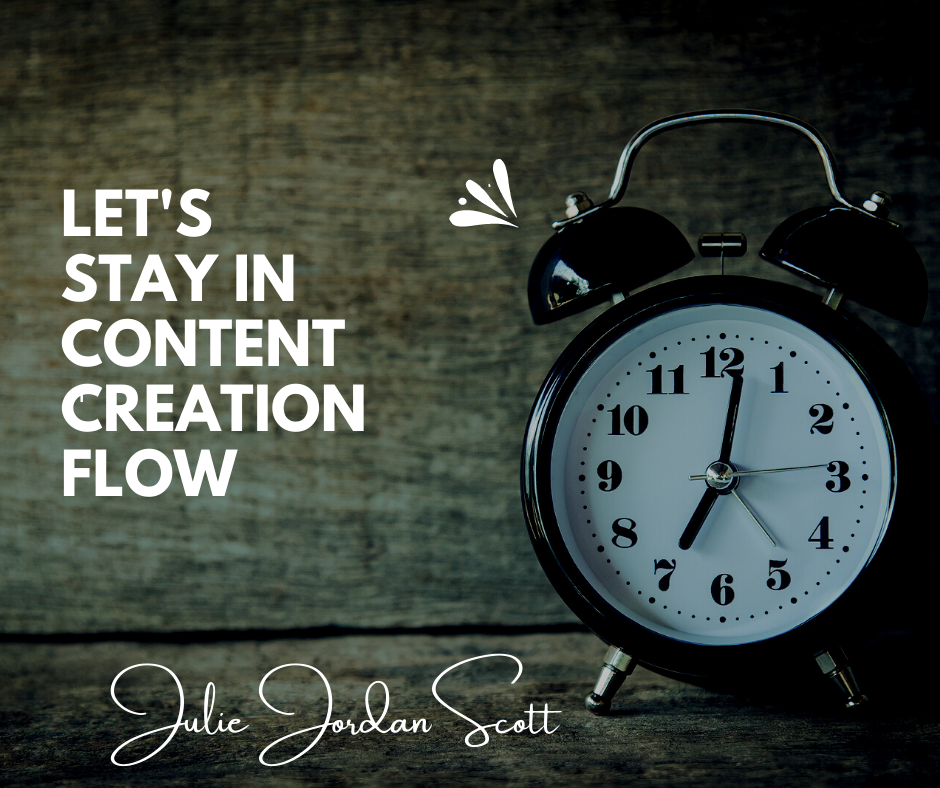 Sometimes I whip up a lot of energy while working on content creation for my blog and social media posts. I get excited as I notice I have created three excellent posts in an hour. "I'm in the flow, I'm in the flow!" says my happy heart. A part of me wants to keep pushing, wants to keep going thinks "If I stop now, I won't be able to get back into the flow!"

Recently I had this exact experience. As a creative entrepreneur, I am in control of my calendar so I could have set everything aside in attempts to continue the flow OR I could instead choose to stay with my original plan: run errands and go for a walk.

When I went for errands, it temporarily broke the flow AND it re-energized me to return to content creation later in the day.

What I have discovered is managing the transition times between activities is where flow is birthed. When I am mindful and attentive to where my energy is going, my overall output is more engaging and from the heart. I am less frustrated and end my work days and work weeks feeling deeply satisfied and it shows in the work I do with my clients and students.
Test your effectiveness in blocks of time in order to measure what amounts of time are the most fruitful. Set a timer to different segments of time. Start with raising your chunks of time by 30 minutes. Within a week or so, you will be able to see patterns, including when during the day you are less productive at the keyboard and might be better off using the time for exercise or chores.
Experiment with short, medium and longer times – and begin to plan for segments of time when your productivity drops off.
When your time is up, leave they keyboard right away and begin transitioning to another activity.

In an article soon, we will explore how to make the most of transitional times.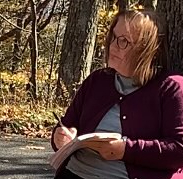 Julie JordanScott is a multipassionate creative who delights in inviting others into their own fullhearted, artistic experience via her creativity coaching individually or in groups, courses and workshops. To receive inspiring content and videos weekly and find out more about Coaching, Courses, Challenges and what's going on in the Creative Life Midwife world? Subscribe here:
Follow on Instagram to Watch IGTV exclusive videos, stories and posts about writing and the creative process.
Let our Words Flow Writing Community: the only one missing is you! Join us in the Private Writing Group by clicking here.