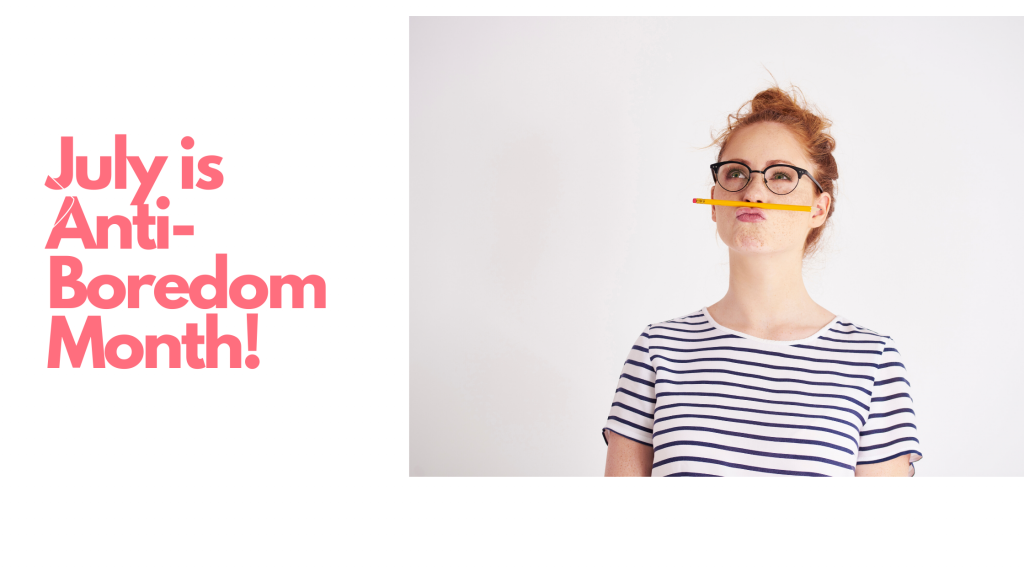 Today I discovered something fascinating! July is also known as "Anti-Boredom Month" fascinated me. For my entire life I have been in opposition to the concept of boredom. "An intelligent person is never bored!" one of my middle school teachers told me.
I decided to focus on the concept of Anti-Boredom because I have heard more people than ever complaining about being bored, especially with the disruption in what is open and what isn't open due to Covid19.
I looked up antonyms for boredom and was surprised to find more than one place is "being entertained."
My daughter, Emma, has a much closer to my perspective antonym for boredom as "excitement." My thought is the opposite of boredom is "being engaged."
I would argue strongly with what the experts see as the opposite of boredom: being entertained.
What?
Maybe it is because I never expect to be entertained that I am not one who is prone to boredom.
Maybe the call to be entertained rather than bored is true for passive observers in life, but it certainly isn't true for those of us who are fully engaged with life.
It doesn't surprise me to report I have decided to engage with anti-boredom all month via live-streaming, sharing anti-dotes to boredom and suggestions for people who cannot be entertained in their usual ways because of restrictions due to the pandemic and shut downs of various "non boredom" spots.
I would love to hear from you.
What is the opposite of boredom for you?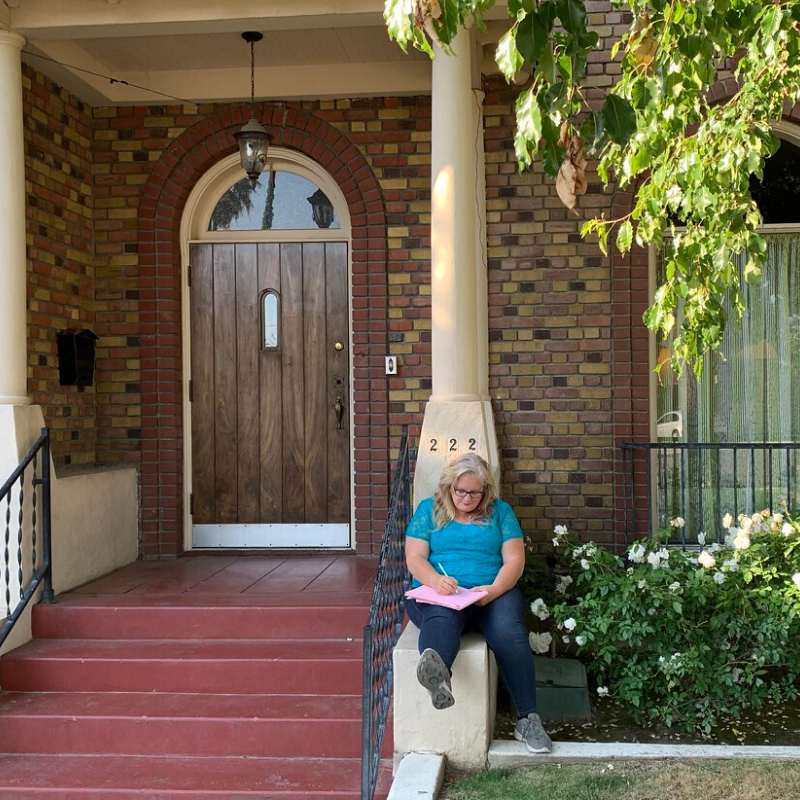 How often are you bored?
Julie JordanScott is a Creativity Coach, Writer, Speaker and Artist-of-Life who forgot long ago what boredom means. In her continuing quest to create intentional connection, she hosts Intentional Coffee Conversations on Tuesdays and Saturdays. Starting July 7 until July 28 she is hosting a Pop Up Group to #Refresh2020 where we will explore ways to re-engage with this unusual year. To find out more and register for this unique experience, please click the image below.