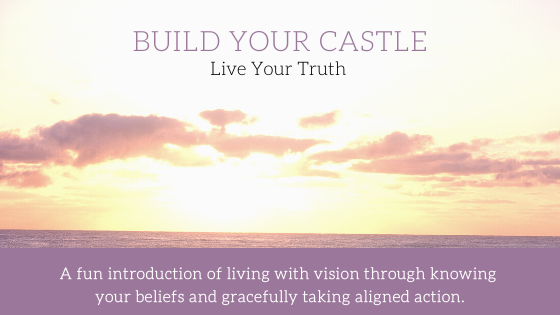 This week I am doing something radical, or at least feels radical.
I am taking a week off to regroup: to rekindle my love affair with the work I do (creative life coaching, facilitating groups on topics ranging from soul development to writing masterminds to social media how-to's, speaking and writing). As I habitually do, I rose to the occasion when the pandemic came and people needed support – and I had what was needed – a zoom room, creative thinking and a deep desire to make a difference.
I created context and off we ran, meeting seven days a week at first. Then six days a week.
I was running out of sizzle and self-care so with my son's return from college a perfect segue, I opted out of work-related activity for this week so that I may put my vision in place, like Henry David Thoreau said, "If you have built castles in the air, your work need not be lost; that is where they should be. Now put the foundations under them."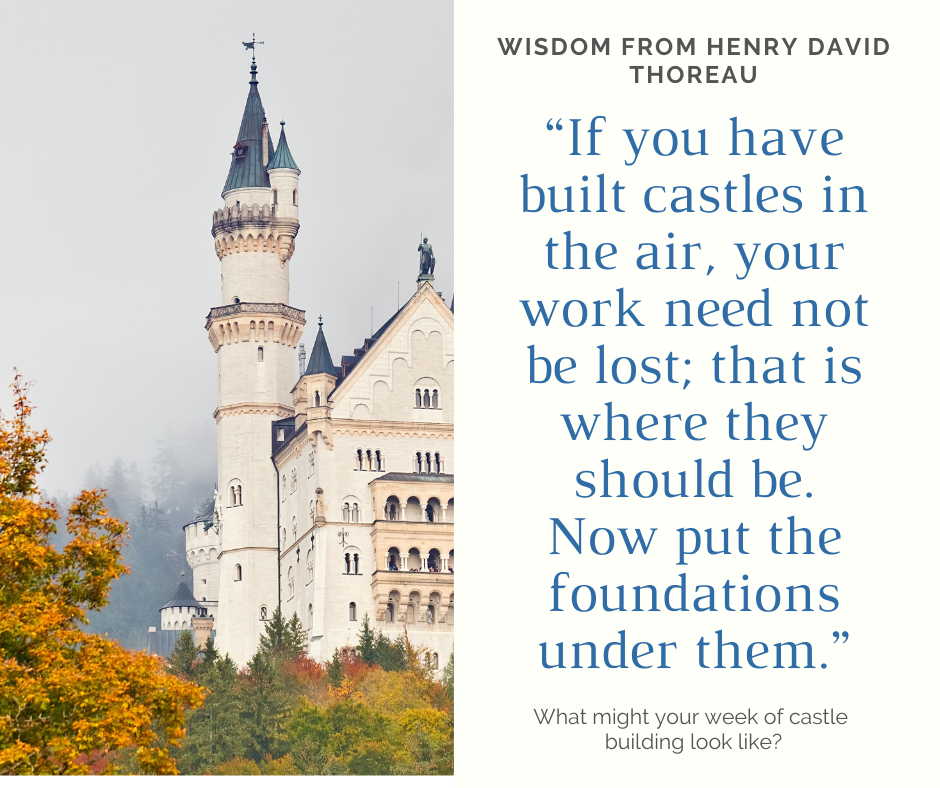 This week is about building the foundations for my castles.
I suppose things don't "officially" kick off until tomorrow, but I have been deep cleaning, setting up systems and digging deep into my memories as I write, reflect, write and reflect. Tonight I am on laundry detail. I have been using my timer to keep track of "clean now, create next. Create now, clean next" and so far, I am seeing results.
My personal dreams have been on-hold for a long time. For me the quarantine and stay-at-home orders didn't feel all that unfamiliar: I was used to not being able to do what I want to do. I would do whatever it took for my children to collect successes while I cheered them on, but my place was to step aside making sacrifices and rearranging my plans repeatedly.
Even though we are still staying-in-place, my heart is flying even now because I have gained so much clarity about what my gifts are, what my beliefs are and what my fears, blocks and barriers are that I am more excited than a child awaiting her birthday might feel.
The life shifting conversations started last week and became this video:
What "name" would you like to claim for yourself, like I claimed philanthropist and visionary and others proclaimed oracle, artist, creative and more?
What do you need to believe about yourself in order to fulfill on proclaiming that truth about yourself, loud and proud and sure… and how will you act in alignment with your truth and beliefs?
These are not small questions to answer, so please take your time – and if you would like to talk to me more about these subjects (or others) please don't hesitate to send me an email or text or call me.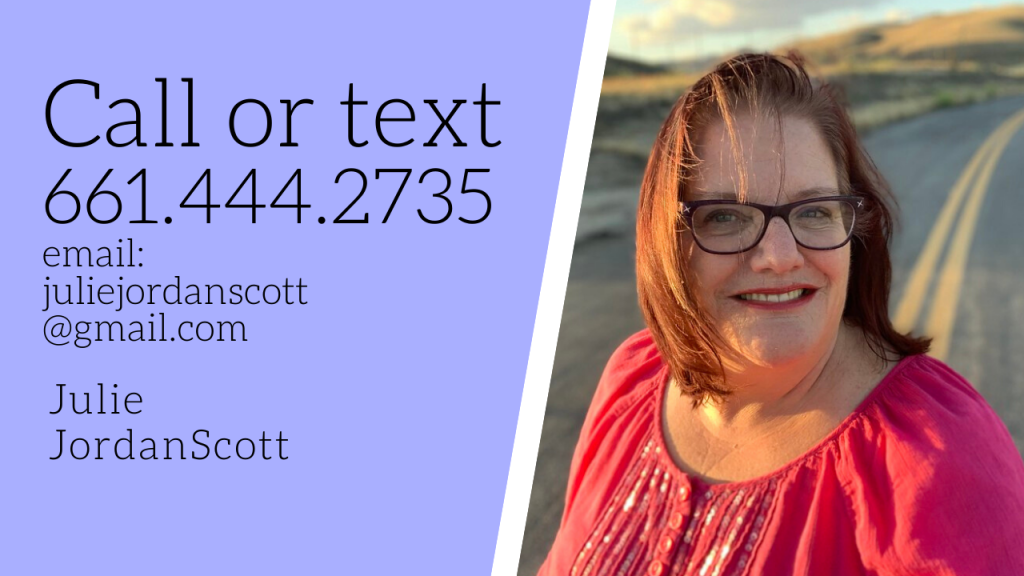 Julie JordanScott has been writing since before she was literate by dictating her thoughts to her mother and then copying in thick crayons onto construction paper. She was a pioneer in epublishing and continues to reach readers through her blog, bestselling books, greeting cards and her essays and poems in anthologies. Next week's theme of Aware of Abundance #5for5BrainDump program will focus on using writing as meditation to focus and release blocks or an upcoming writing circle or writing for social media programs.