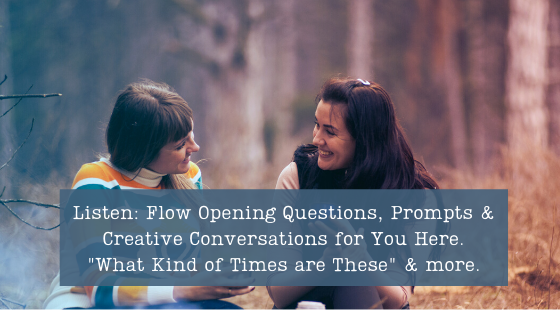 There are a lot of people who are writing poetry during National Poetry Month. This is something I do – and while I am not keeping up with producing a poem a day – it is more like a torrent of poems every few days – my reading of poetry is what is fueling me quite intensely as of late.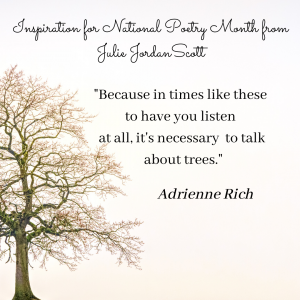 In bringing you into my poetry sanctuary – in quarantine times especially I feel more than a bit vulnerable. Speaking that aloud first makes me feel slightly more open to share with you this unfurling process this week as you may choose to step into it, too, to gain an understanding of both yourself, your loved ones and your world.
So far this morning I livestreamed Adrienne Rich's poem, "What Kind of Times are These" twice, on Instagram and Periscope. Each time I read this poem aloud more turns of phrase and meaning slowly or not-so-slowly rise up to greet me.
Now, it is time to consider how the words of Adrienne Rich and the prompts I am providing may rise up to greet you in your creativity, in your contemplation and in your conversations.
Consider:
Where is your sacred space to listen and to be heard?
Where is your sacred space to listen during this time of quarantine?
Who are the people who will listen to you from their own place of sacred listening?
You may contemplate these questions, discuss them with your friends or on the pages of your notebook or journal. You may also watch the replay of the livestream video on twitter:
Now, a writing prompt to take on your way, without concern for what poet Adrienne Rich had to say or not.
Consider and then reflectively write, free flowing style – to the prompt –
What kind of times are these? and/or
These are the times when…..
If you are not in the space to write, have a conversation with a friend or spend some time in contemplation.
In the future, these time will be a memory you will be asked to remember and talk about with others. These are the times you may still shape these next few weeks.
What will you do to shape these times with hope, light and inspiration?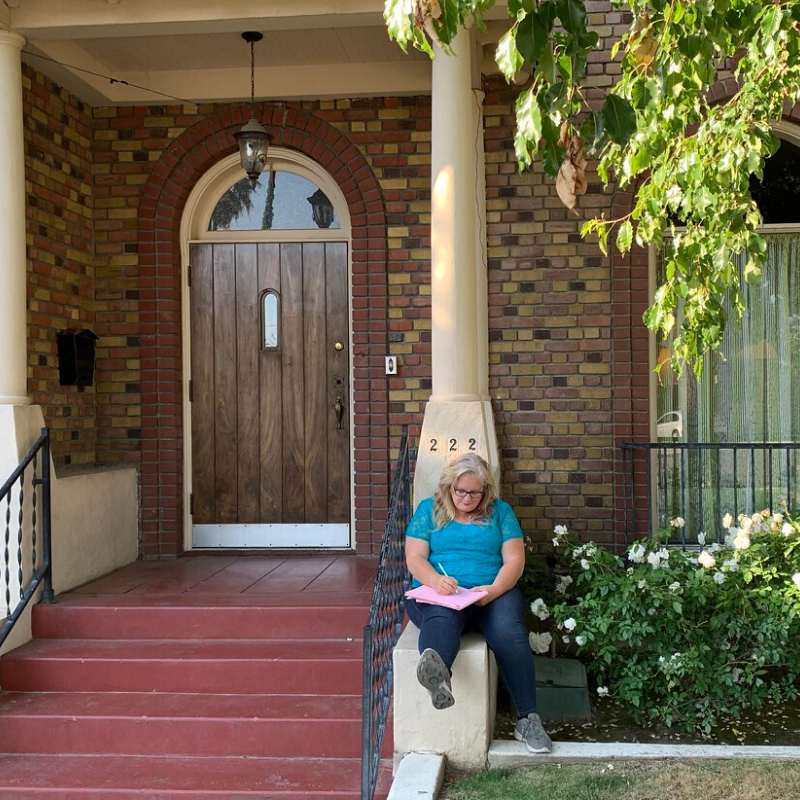 Julie JordanScott is the Creative Life Midwife. She inspires people to live their life as an artform and take action towards their best results. During the 2020 Pandemic she is also leading daily Virtual Coffee Dates, Facilitating Intentional Conversation so people will feel less isolated during this time of social and physical distancing. Join the conversation by registering for free by clicking this link.