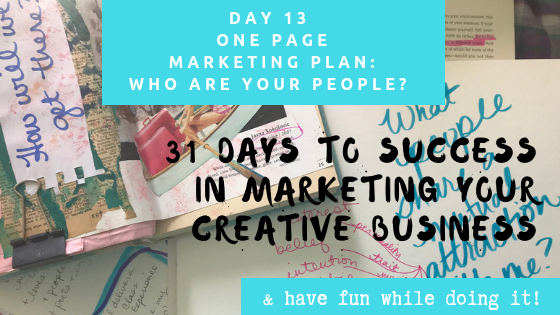 "Surround yourself with similarly-visioned people and others that seem to afford opportunities. It takes discipline to network regularly and routinely to develop these relationships while being sincere about how the relationship will be mutually beneficial. But, don't be scared to explain how you can be valuable and a resource to the person. I always ask how I can be a resource to the person. Inevitably, I come across friendships, investment opportunities, and offered positions."
–Steve Iskander, chief growth officer at DriverReach, a digital, mobile-first applicant tracking system that helps recruiters manage the CDL driver application process, where he grew revenue at the company by 40 percent each month in 2018
In our one page marketing plan, one of our first tasks is to determine or choose or create a profile to define and imagine our ideal client, customer or reader. As creatives, we will purposefully use processes that are engaging to our imagination and a combination of linear, language, images and playful experimentation.
To do so, we may begin with 5 simple questions and create, craft and move from there.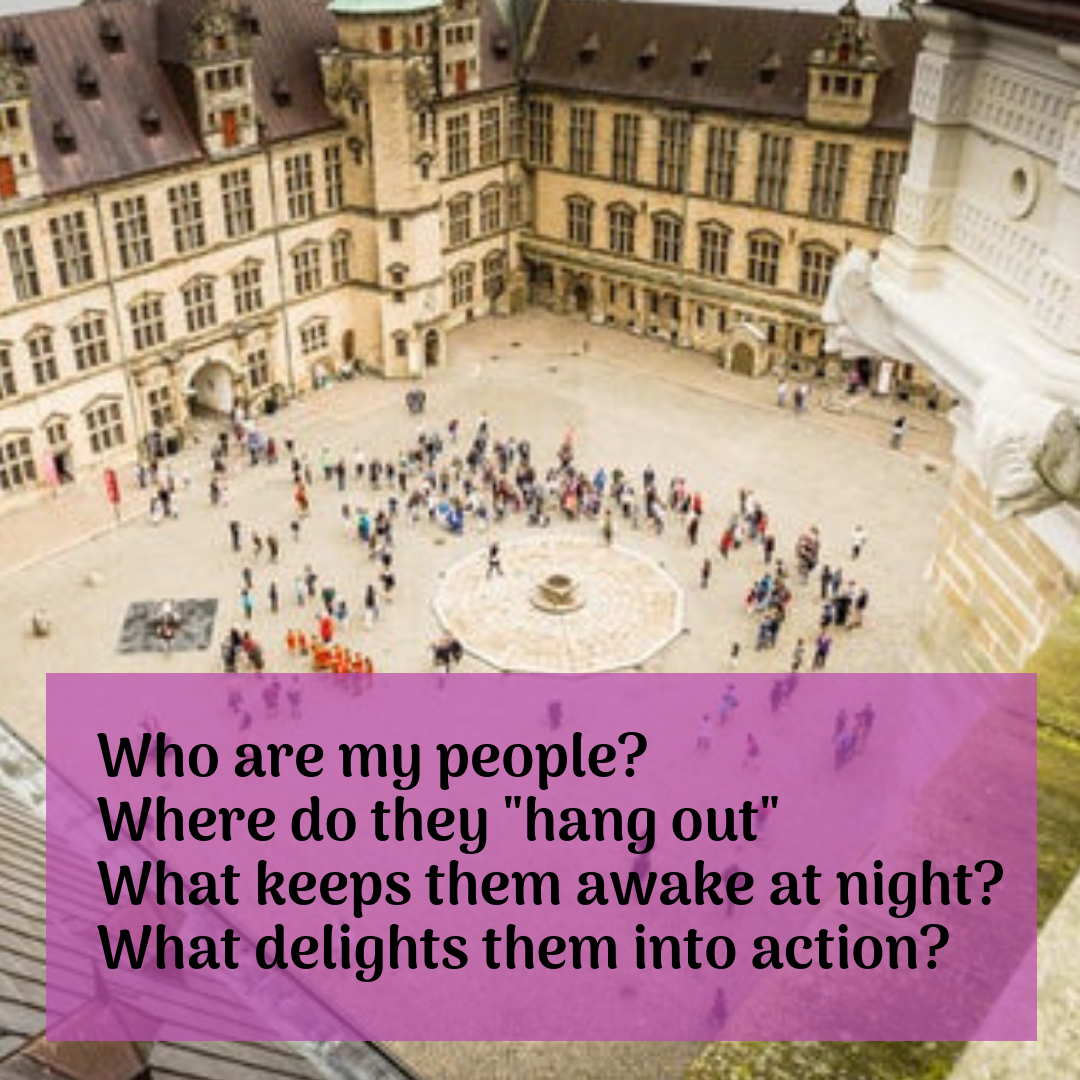 Who are my people?
Let's consider this: where do my people "hang out" both in their local communities and online. Ask both what keeps them awake at night and what delights them in a way that stirs their hearts into action? What do my people actively request and seek "more of that please" their lives?
Maybe you're like me and the whole notion of creating an ideal-client avatar feels heavy, start with the best version of yourself.
Where do I love to hang out?
What keeps me awake at night?
What delights me in a way that stirs my heart into action?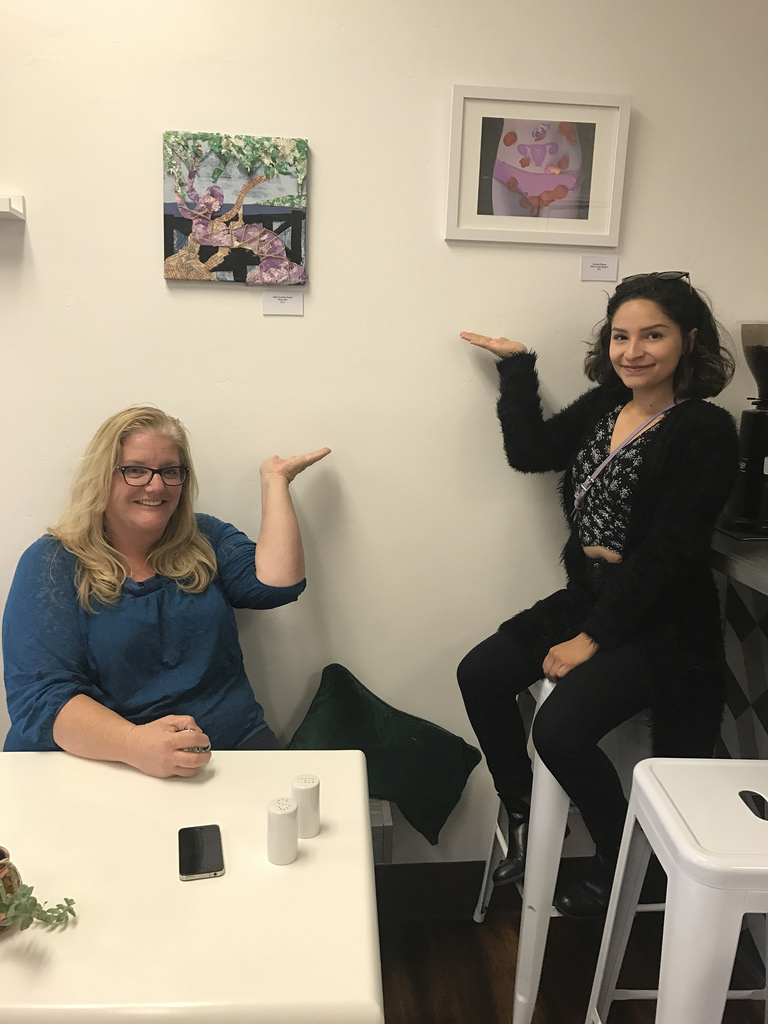 What do I actively seek and say "more of that, please" in my life?
We'll start with 5 minutes of free flow brain dump writing in response to these questions.
Simply pick one and write from it.
Another way to jump-start your writing is to re-read the quote this blog post started with and then begin to write – for just five minutes.
Once you've completed that, we will go on to the "what's next."
"Surround yourself with similarly-visioned people and others that seem to afford opportunities. It takes discipline to network regularly and routinely to develop these relationships while being sincere about how the relationship will be mutually beneficial. But, don't be scared to explain how you can be valuable and a resource to the person. I always ask how I can be a resource to the person. Inevitably, I come across friendships, investment opportunities, and offered positions."
Your next question to open yourself to considering is how does your product or service meet the needs of your people?
How does your vision for your business intersect with what your ideal client, customer or reader come together or intersect in a mutually beneficial way? This may take several creative sessions. 
The point is to open your heart and your mind and allow your creative thoughts to flow.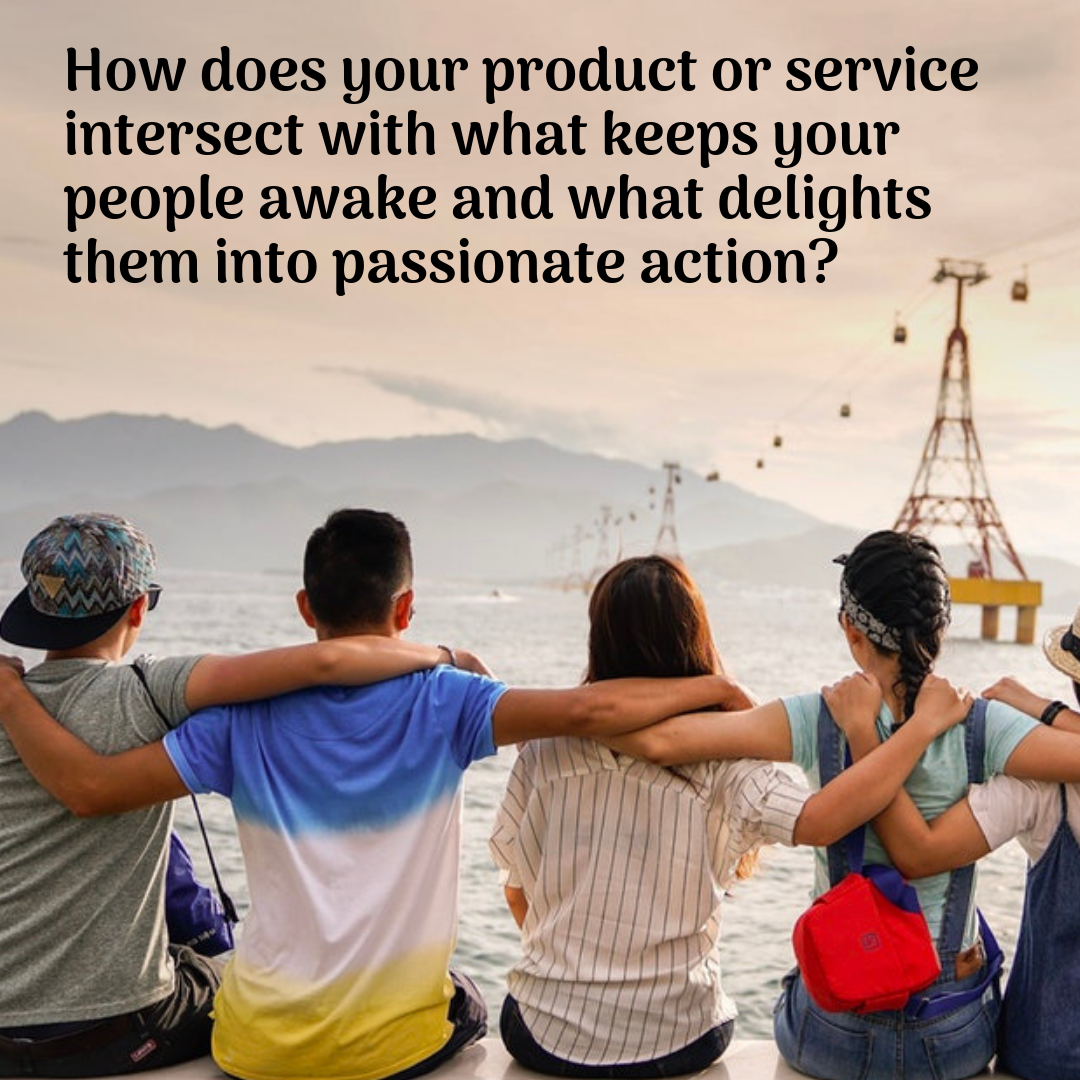 Stand by to see how this is morphed into a marketing message and marketing story, to be used and told repeatedly.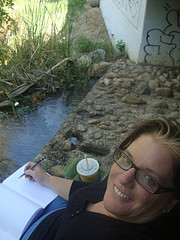 Julie Jordan Scott (the one who wrote this blog post) says: This is what I crave for you: soulful creativity, aliveness in your passionate productivity, and a deeper sense of knowing how you belong in the world so that together we will be able to create a context for the rest of your life via your next book or your next workshop or simply your next day, week, month or year.


The people who named me "Creative Life Midwife" found words and paint and laughter and flexed their courage muscles on the way to a deeper satisfaction in their daily lives via new blogs, books, webinars and friendships – just to name a few. Contact me now for your complimentary Transformational coaching conversation.  Click here to complete the request form now.