Shocking, just a bit, to think there are only 99 days left of 2018.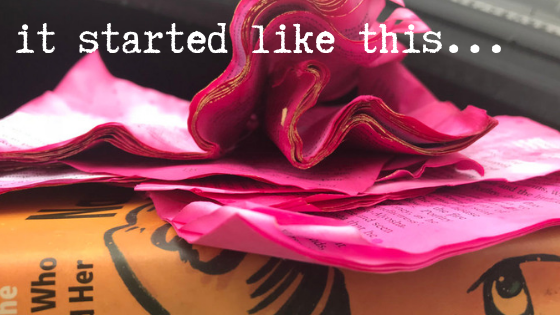 I started this year with such excitement. Right off the bat I had gigs lined up and speaking engagements and it felt like everything was at long last flowing in my direction again and wouldn't this be wonderful and then….
This morning I was doing my daily broadcast which had been postponed because of – as often happens – other people's stuff and the need to sort things out and not starting everything earlier and there I found myself, stubbornly on my front porch nearly blinded by the son that thirty minutes earlier had given off the perfect golden slanted light but now was assaulting me with rays that would eventually lift up to around 100 degrees today.
? 99 Days & So Much #Love Left… #amwriting #art #2018 https://t.co/EoLW4pebbW

— Julie Jordan Scott – Let's free your words…. (@JulieJordanScot) September 24, 2018
So I started there and then walked to underneath my mulberry tree where on my seat in the much cooler, much more beautiful shade I found… a seed pod. I didn't recognize the seed (is this mulberries? I don't know) and I was instantly delighted.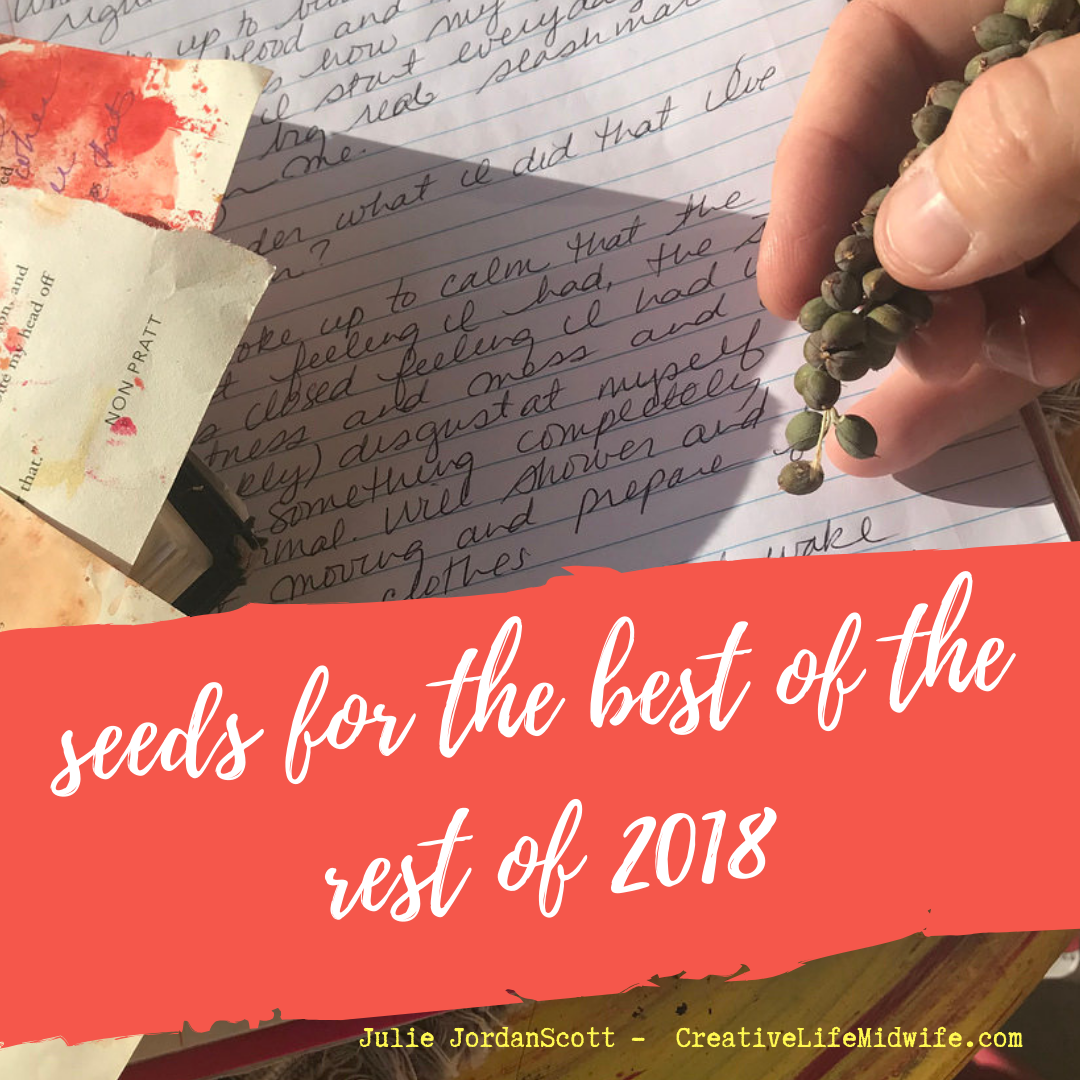 The metaphor rich for the plucking. "When we stop thinking we are in charge of everything, the greatest and most yummy feeling gifts are discovered 'by accident' or so it seems.

I finished my broadcast in a shady, perfectly temperate spot just steps from where I started. I felt happy and I was even ahead of schedule (for a change).
My to-do list is present, accounted for and things are getting checked off.
I could have gotten angry and self-talked myself into a tizzy about how bad things have been and how the world and some specific people in it have consistently conspired against me but instead, I went with the flow.
So while sputtering out for the rest of the day and the rest of 2018 could be the choice I make, I am choosing, instead, to find the gifts as they open themselves to me and making the best with each day ahead – even if the gift is as simple as a seed pod that I don't recognize.
What are you looking forward to for the rest of 2018? Perhaps you are ready to join a Passionate, Purposeful Writing Circle with the dynamic group that's assembling. We are in the final days of assembling – find out more and join now by clicking the image below.