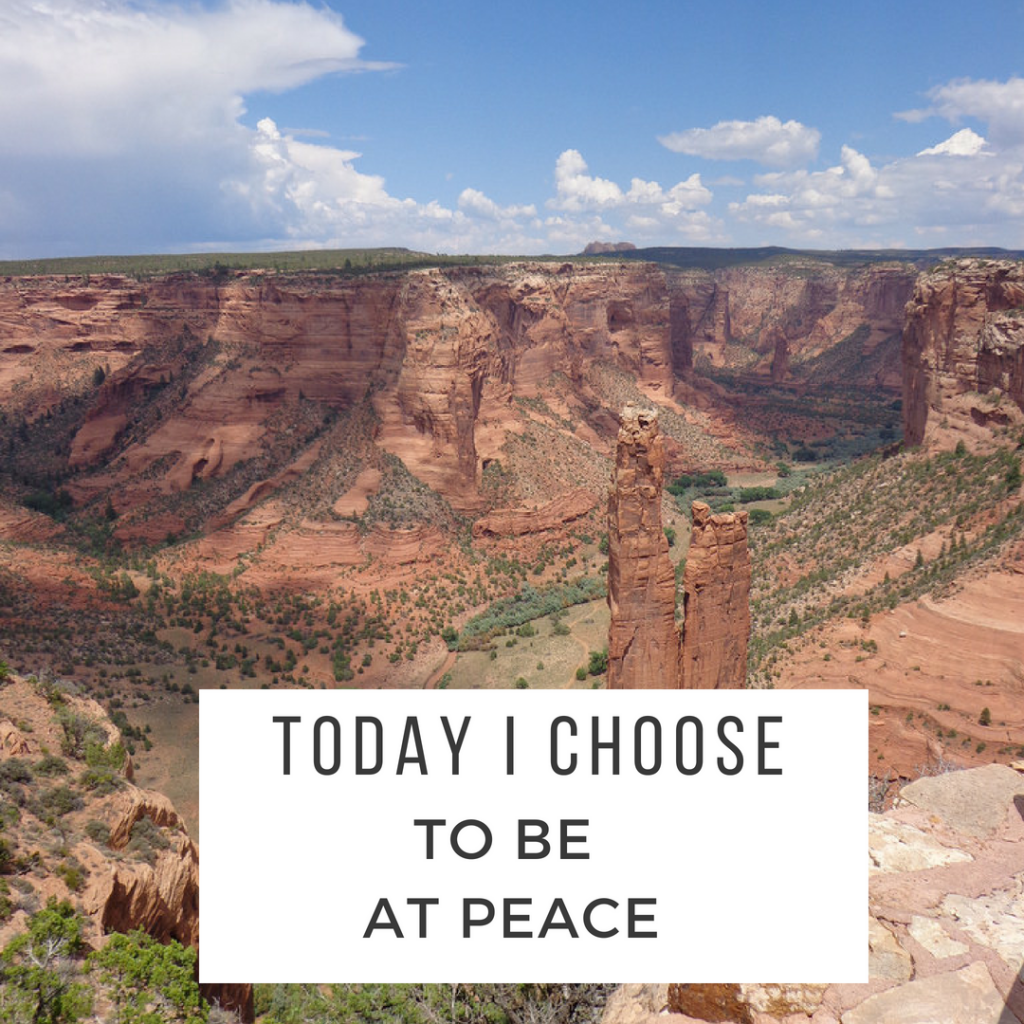 Today I choose to be at peace.
I have had too much anxiety flowing through my blood lately. I cannot do that anymore. Today I choose to be at peace.
I am no longer willing to allow self-destructive thought patterns to get in the way of my serenity.
Today I choose to be at peace.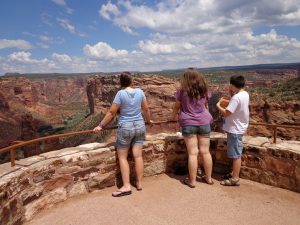 I remember visiting Canyon de Chelly with my children: a favorite place for spiritual reawakening and profound joy, a place I have not visited nearly enough.
Today, I choose to be at peace.
When I revisited photos from our visit, I don't look very peaceful and I wonder what was happening in my heart at the time. Perhaps my love of travel and my children was overshadowing the fear that is sometimes a companion when I am traveling as the lone adult, being the responsible one, being the guide the Sherpa, the tour guide, the doctor, the negotiator the solid rock – that is a lot, agreeably so when it is looked at and examined.
And the trip, though rocky in moments, was a success – filled with primarily positive memories.
Today, I choose to be at peace.
I hear a train whistle in the distance, I feel my heart warm in my chest. Today, I choose to be at peace.
What do you choose to be today? Practice engaging with your choice by writing for 5 minutes, first, repeating your choice as I did here, and allowing your pen or pencil or fingers on the keyboard to create word flow for that tiny slice of time.
Miracles live there – in your 5 minutes of writing flow, the #5for5BrainDump.
Julie Jordan Scott inspires people to experience artistic rebirth via #5for5BrainDump, livestream broadcasts,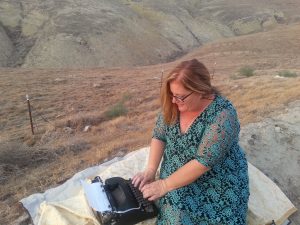 creativity playshops, books, performances and simply being herself out in the world.  She is a writer, creative life coach, speaker, performance poet, Mommy-extraordinaire and mixed media artist whose Writing Camps and Writing Playgrounds permanently transform people's creative lives. Watch for the announcement of new programs coming in soon!
To contact Julie to schedule a Writing or Creative Life Coaching Session or to request she speak at your next event, call or text her at 661.444.2735.