Welcome! You have found the place where the miracle creating #5for5BrainDump Process meets the inner working of one's beliefs and subsequent  otherwise known as "Rewriting One's Inner Narrative: 5 Minutes at a Time" Personal Growth and Transformation Made Simple!
Now, for today's writing –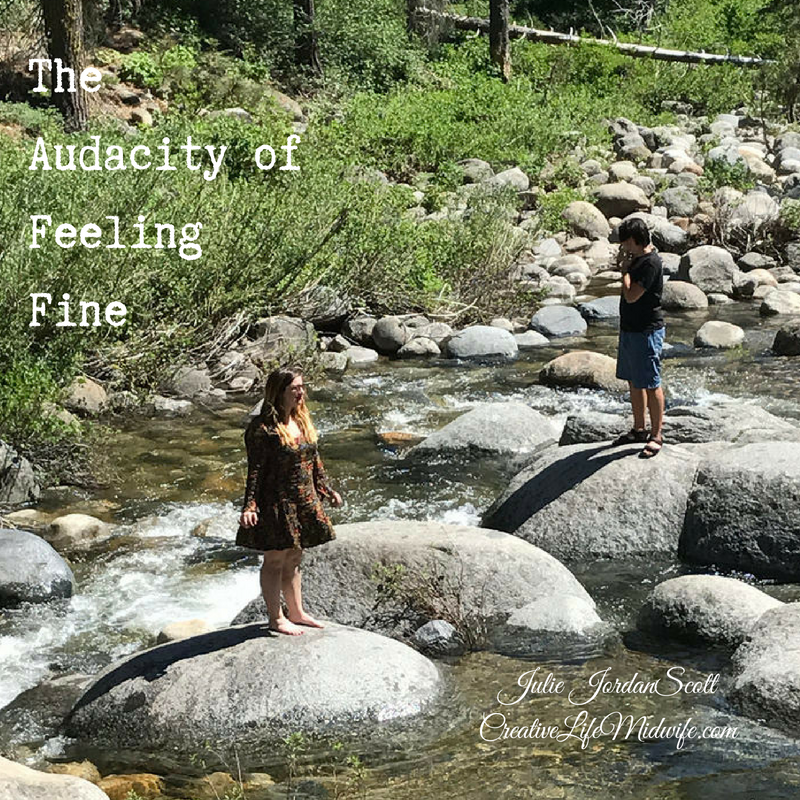 Last night I had the audacity to feel good about something I created.
Some people might be surprised about how rare this is for me. It isn't a sweet dissatisfaction I normally feel, but a deep tainted dye that spreads over me – based upon none other than that damn narrative that runs through my veins, "You don't deserve to do well, you need to seek penance constantly for all your wrong doings."
I caught my eye in the mirror when I put my hat on for the opening moments of "Kamasutra" – the play I am in that opens tonight. I laughed at my reflection because I looked like Maria, returning to the convent for a forty-year-reunion wearing the same outfit she wore on her way to the von Trapp home as she belted out "I Have Confidence" while riding the bus and skipping along the outskirts of Salzburg.
I only wish my inner confidence matched what I heard last night after my performance. Today, I will be listening to those comments in my mind as I prepare instead of the pesky old narrative patterns.
I will hear "It makes my heart happy to see you on stage again," and "You are my hero" and "Believable. You were so believable" and "That was so beautiful!"
I was able to feel good about what I created, even if I wasn't 100% up to the standards I seet for myself.
I was content with the results. I feel solid, ready and confident, like Maria. (The timer went off about 30 seconds ago and I took the time to finish, just because it felt good. And that's ok, too.)
= = = = =
Julie Jordan Scott inspires people to experience artistic rebirth via #5for5BrainDump, livestream broadcasts,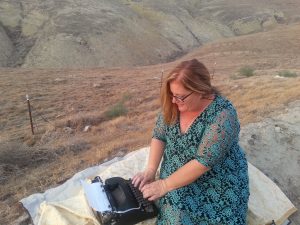 creativity playshops, books, performances and simply being herself out in the world.  She is a writer, creative life coach, speaker, performance poet, Mommy-extraordinaire and mixed media artist whose Writing Camps and Writing Playgrounds permanently transform people's creative lives. Watch for the announcement of new programs coming in soon!