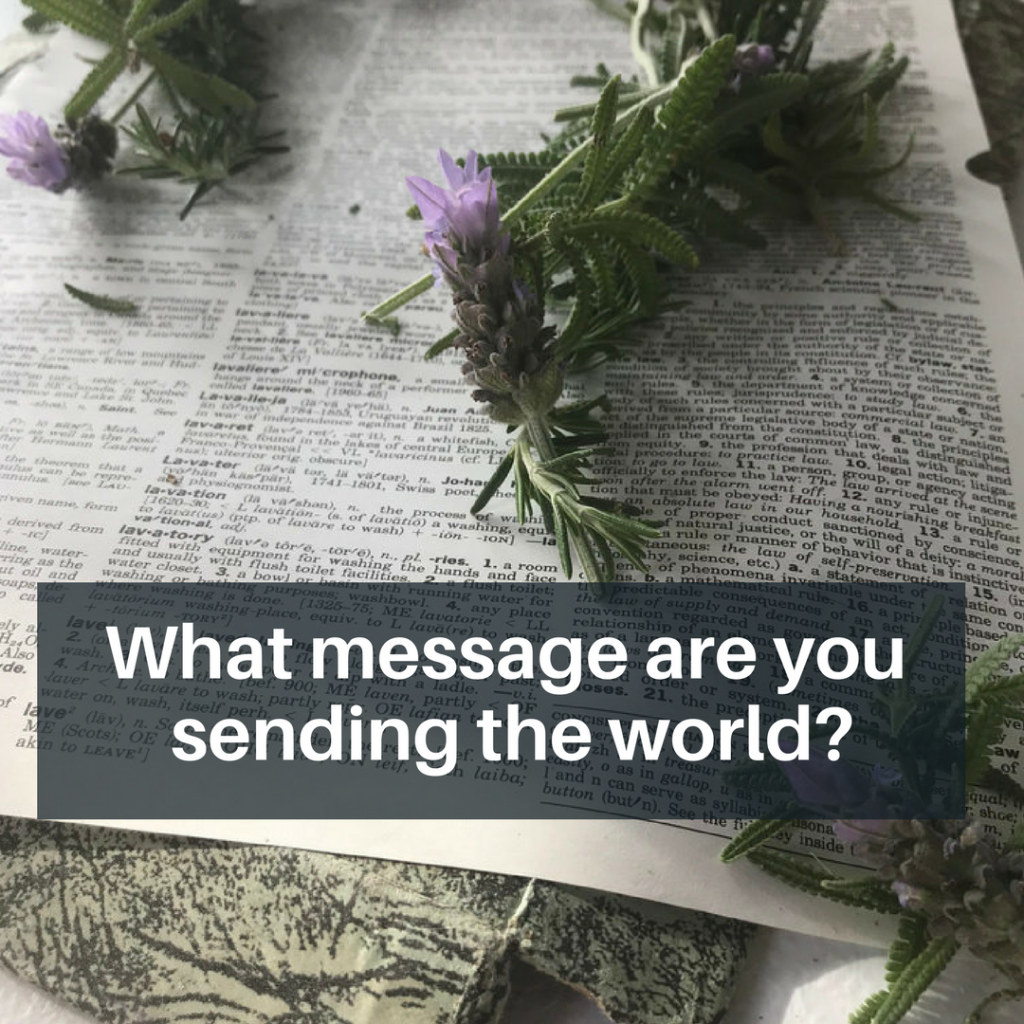 What message are you sending the world?
You may think, for example, you are sending a message of love and abundance  but your self-talk is filled with messages of fear and scarcity. Don't messages or "watch out!" energy may permeate you while you may say "Love is everywhere" your subconscious is hearing "watch out for danger lurking everywhere, all the time."
I say this because I have done it for so long I didn't even notice it.
I'll be telling a story this week on Periscope about an experience I had eleven years ago that was always important and yet I haven't told much – and it wasn't until this weekend I realized how much it has impacted my life.
The thing is – this story has transformative power and unfortunately I have morphed that power into fear and scarcity. I have taken heavenly energy and sheathed it into destructive energy rather than constructive flow.
Now I could keep digging my hole by scolding myself in weakness AND once again, that is clearly not the message my heart desires I send the world.
I am a stand for love and hope and peace. I am a soul opener, giving fellow humans the space to be authentically true to who they are no matter how eccentric and quirky and straight-laced and totally ordinary and polka-dotted and denim all of what you are is phenomenal.
The world is waiting for all of your words: the stories of your screw ups as well as your triumphs because truly – the path from the screw up to the… whatever is… connects us deeply with our fellow travelers.
Speaking of which – my writing time is up for now as I need to go fetch my child at school.
I ask you again – what message are you really truly sending the world?
Let's shift your intention to send the message your heart desires you send now.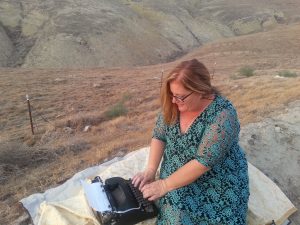 Julie Jordan Scott inspires people to experience artistic rebirth via her programs, playshops, books, performances and simply being herself out in the world.  She is a writer, creative life coach, speaker, performance poet, Mommy-extraordinaire and mixed-media artist  whose Writing Camps and Writing Playgrounds permanently transform people's creative lives. Watch for the announcement of new programs coming in soon!
To contact Julie to schedule a Writing or Creative Life Coaching Session, call or text her at 661.444.2735.