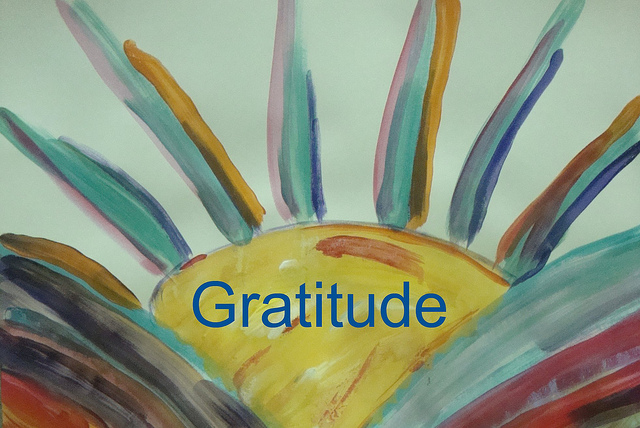 This morning I was playing with my art journal and gratitude. I gave myself a five minute chunk of time and Emma needed my attention to get to her Philosophy of Religion class. I held her impatience by incorporating her into my art journal page on this Thankful Thursday.
"What are you grateful for?" I asked her.
True to form, Emma was able to start lobbing out gratitudes. Friends, Family, TV shows and the like. "What TV shows?" I asked. "Lots," she answered, and I interjected, "I'm grateful for Law and Order SVU and even though it wasn't on last night, there is a trending GIF from last week's episode. That makes me happy and grateful."
A sanitary napkin popped out of my purse. "I'm grateful for pads," I said, "That I have one if I need it." She countered back with, "I'm grateful I don't live in a third world country where I couldn't go to school if I was on my period, I'm grateful I'm not homeless, think of what homeless women have to go through when they're on their period!"
My kid is smart and liberal and still relentlessly optimistic not unlike her mother albeit she is a bit more cynical.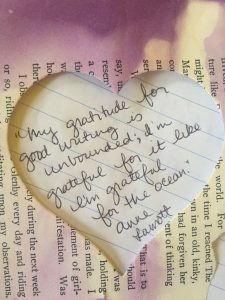 Gratitude, combined with love, is truly among the highest forces for good on the planet.
Share gratitude for people individually or corporately and watch them blush and shine and continue to be inspired to take action, positive action.
Gratitude doesn't cost anything.
Gratitude feels good.
My five minutes of writing are up as my timer starts to ring.
What does Gratitude have to do with it?
You tell me. What are you grateful for? Share in the comments – and check out my Instagram Feed and story – which are both filled with Gratitude on Thankful Thursday and beyond.
*This blog post was written #5for5BrainDump style. 5 minutes of free writing – no editing, no forethought, no judgement and prompted only by the title.*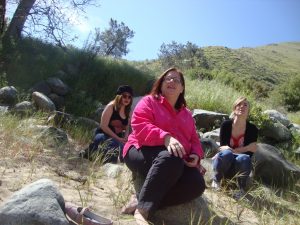 Julie Jordan Scott inspires people to experience artistic rebirth via her programs, playshops, books, performances and simply being herself out in the world.  She is a writer, creative life coach, speaker, performance poet, Mommy-extraordinaire and mixed-media artist  whose Writing Camps and Writing Playgrounds permanently transform people's creative lives. Watch for the announcement of new programs coming in soon!
To contact Julie to schedule a Writing or Creative Life Coaching Session or to request she speak at your next event, call or text her at 661.444.2735.