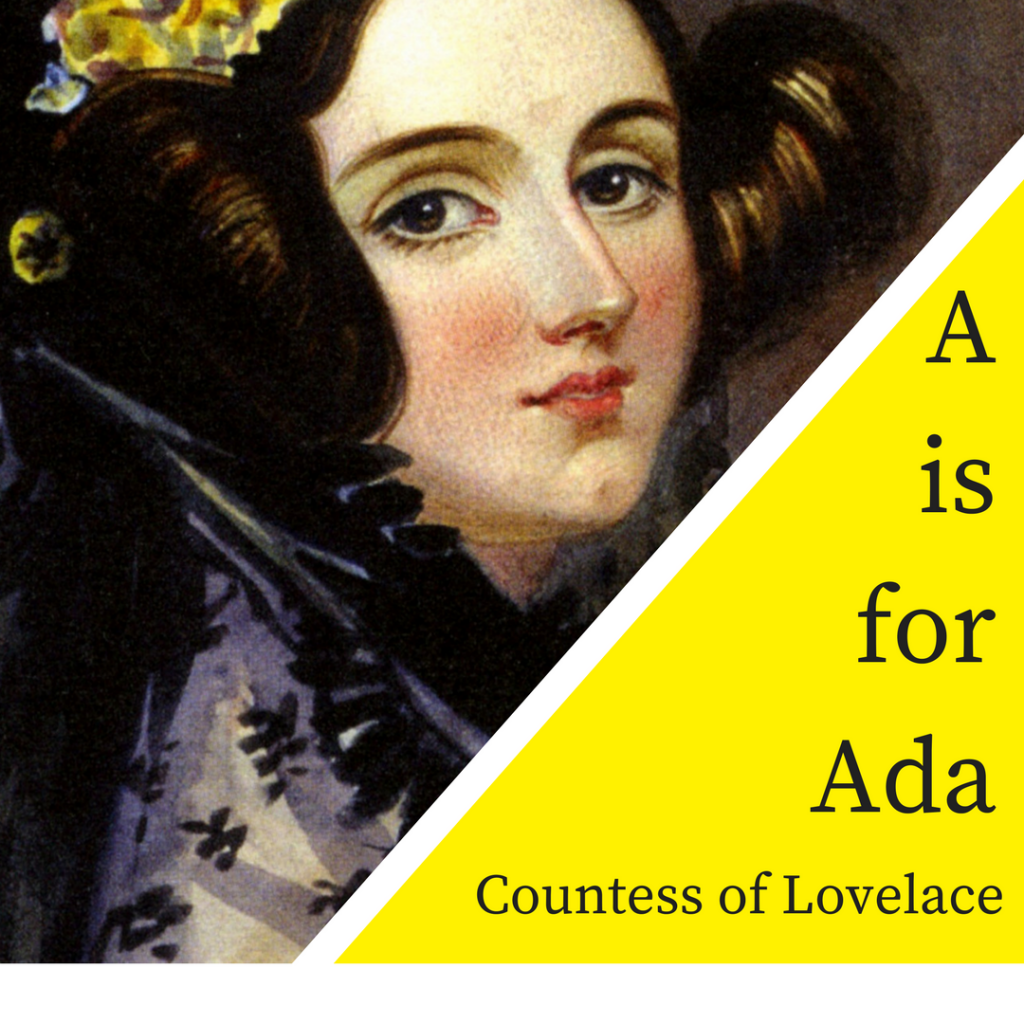 Please welcome Ada Lovelace, the first purely STEM writer to grace the Literary Grannies canon.
Ironically she is the daughter of 19th Century rockstar poet, Lord Byron, who she never met. She was entranced by the man whose portrait hung covered in her mother's home, but her mother was so consumed with not wanting her daughter to be a fanciful poet, she hired tutors in mathematics in order to distract her daughter's possibly poetic mind.
Ada instead created a fanciful flying machine, meticulously designed with her brilliant mathematical (and my best guess also lyrical mind).
Her mother worried needlessly about Ada, who teamed up with Charles Babbage who devised the plans for "The Analytical Machine" – a general purpose computer. Ada saw the applications for the Analytical machine could go much further than computation and she published the first algorithm and instructions for how to use it with more depth.
Ada is the first STEM writer to appear among Literary Grannies and the first since I stared CreativeLifeMidwife.com.
Her full name was Augusta Ada King-Noel, Countess of Lovelace. She was born December 12, 1815 and died November  27, 1852
Writing Prompt: Think back to what your mother hoped for you when you were a child? How does that differ from who you are now (or how is it the same)? Write about it – take 5 minutes and write, free flow style.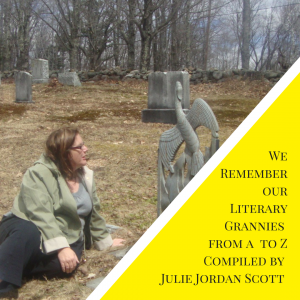 Julie has participated in the A to Z Blog Challenge for several years and is thrilled to be back, once again with Literary Grannies. Follow here throughout April for blog posts featuring women of literary history along with a daily writing prompt that reflects each featured writer.
Julie Jordan Scott is the Creative Life Midwife: a writing coach who specializes in
inspiring artistic rebirth for those who may have forgotten the pure joy of the creative process. She offers individual creativity coaching as well as creating individualized programs for businesses and groups in the form of workshops, webinars and more. Contact her at 661.444.2735 for immediate assistance with facilitation, speaking or experiencing an enriched life now.