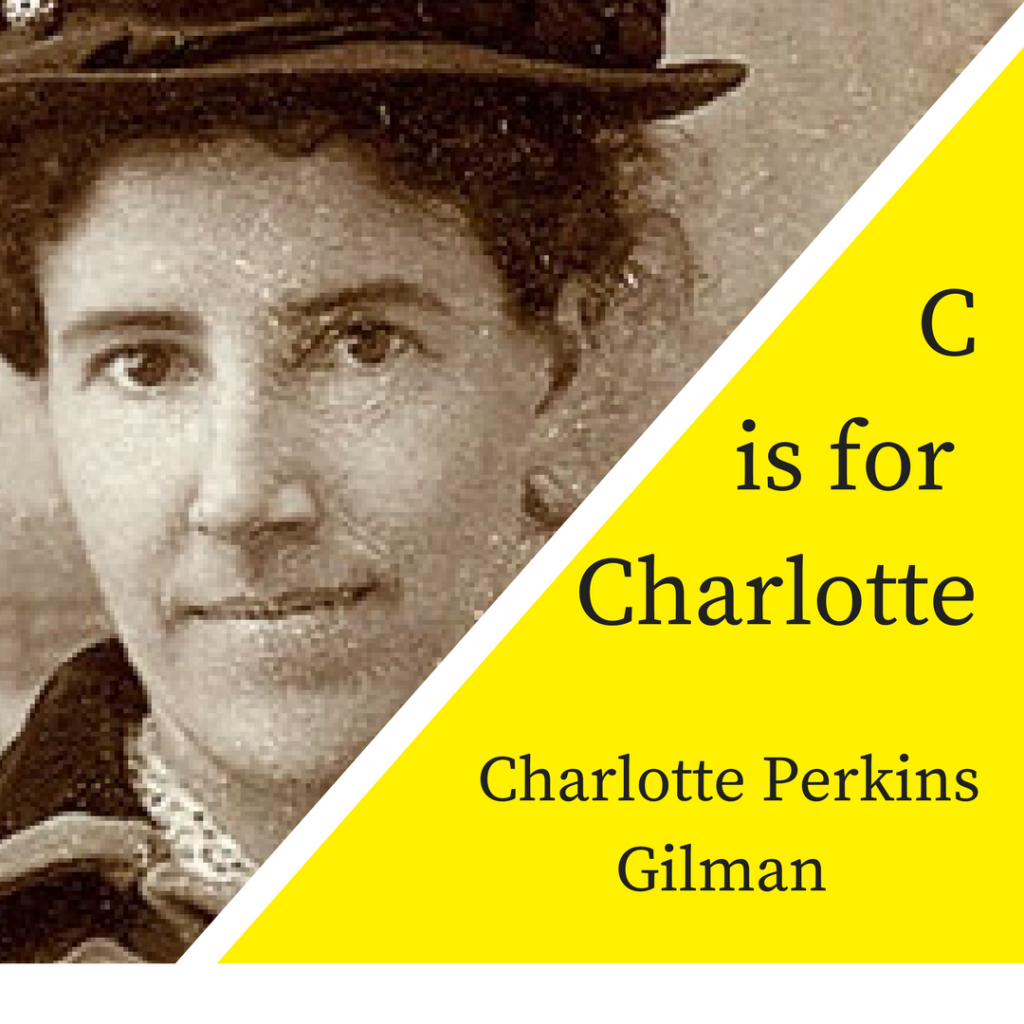 Charlotte Perkins Gilman has been my hero for years.
She inspired me more than five years ago to create an entire body of work I'm still growing based on The Women's Sphere" those aspects of life seen as driven by the female gender, the softer domestic traits that aren't on there own as anything bad – it is the devaluing of such that has made them be seen as less-than.
Charlotte Perkins Gilman wrote her landmark novella "The Yellow Wallpaper" in two days in June, 1890. In those two days, she changed how women were treated for post-partum depression forever.
She herself underwent the then approved therapy which included no writing, no art, no use of the mind. Rest and domestic tasks alone would heal woman, it was believed.
The problem with that is if you are a creator, you may as well have been issued a death sentence.
I wondered when I started my "The Women's Sphere" project how Charlotte survived without anti-depressants. Now it is I who am experiencing that lack of medicine and while it is difficult – I am able to feel what I imagine she felt, able to detach myself from the pain of it all.
If you are unfamiliar with her work, please read it soon.
One quote: "When the mother of the race is free, we shall have a better world, by the easy right of birth and by the calm, slow, friendly forces of evolution."
Charlotte Perkins Gilman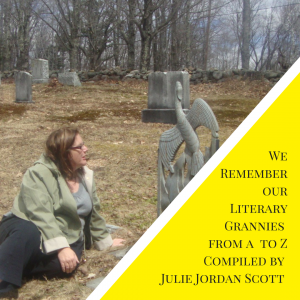 Julie has participated in the A to Z Blog Challenge for several years and is thrilled to be back, once again with Literary Grannies. Follow here throughout April for blog posts featuring women of literary history along with a daily writing prompt that reflects each featured writer.
Julie Jordan Scott is the Creative Life Midwife: a writing coach who specializes in
inspiring artistic rebirth for those who may have forgotten the pure joy of the creative process. She offers individual creativity coaching as well as creating individualized programs for businesses and groups in the form of workshops, webinars and more. Contact her at 661.444.2735 for immediate assistance with facilitation, speaking or experiencing an enriched life no