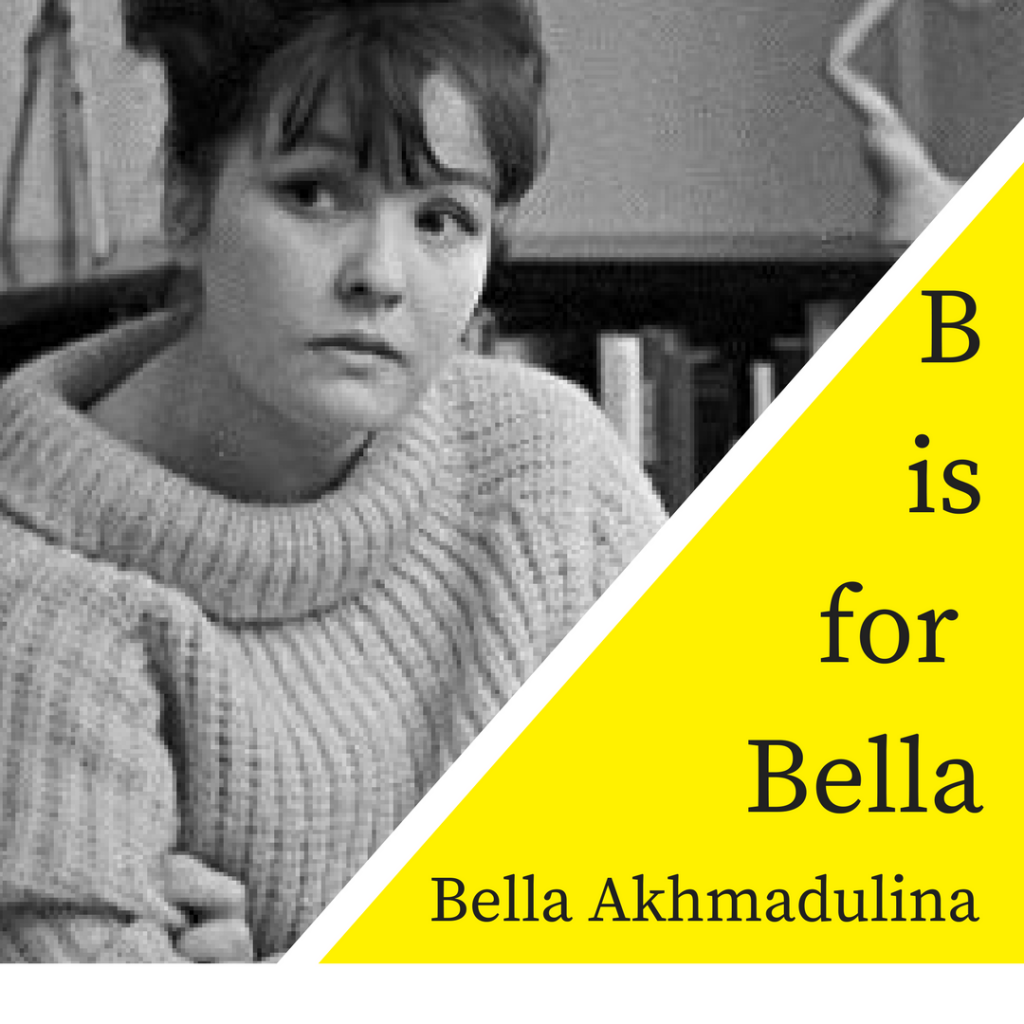 One of my favorite aspects of doing this challenge is I encounter new writers. Bella Akhmadulina was a Russian poet, essayist and translator I didn't know until I wanted to find a new granny to represent for the letter B.
Those of you who are writers and poets, what would it be like to perform in front of a packed arena, as if you were a rock star or super bowl athlete?
That's what happened for Bella Akhmadulina! She was well loved, defended the dissidents and in doing so, was not published much. She was among the top 4 poets of the time in Russia – and the only woman in the group.
She was one of 40 writers who banded together in 1993 a group of writers to stand up against then President Boris Yeltsin.
I want to get to know Bella Akhmadulina better. I hope you do, too.
Writing Prompt: Imagine yourself a Writing (or whatever your passion may be) Rock Star. What would you say to the crowd gathered to watch you do your thing? Take 5 minutes to write – and just let your words flow without forethought or editing.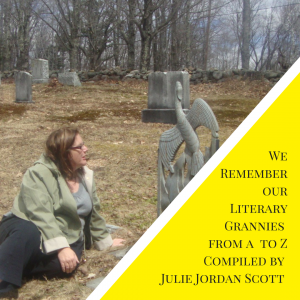 Julie has participated in the A to Z Blog Challenge for several years and is thrilled to be back, once again with Literary Grannies. Follow here throughout April for blog posts featuring women of literary history along with a daily writing prompt that reflects each featured writer.
Julie Jordan Scott is the Creative Life Midwife: a writing coach who specializes in
inspiring artistic rebirth for those who may have forgotten the pure joy of the creative process. She offers individual creativity coaching as well as creating individualized programs for businesses and groups in the form of workshops, webinars and more. Contact her at 661.444.2735 for immediate assistance with facilitation, speaking or experiencing an enriched life no