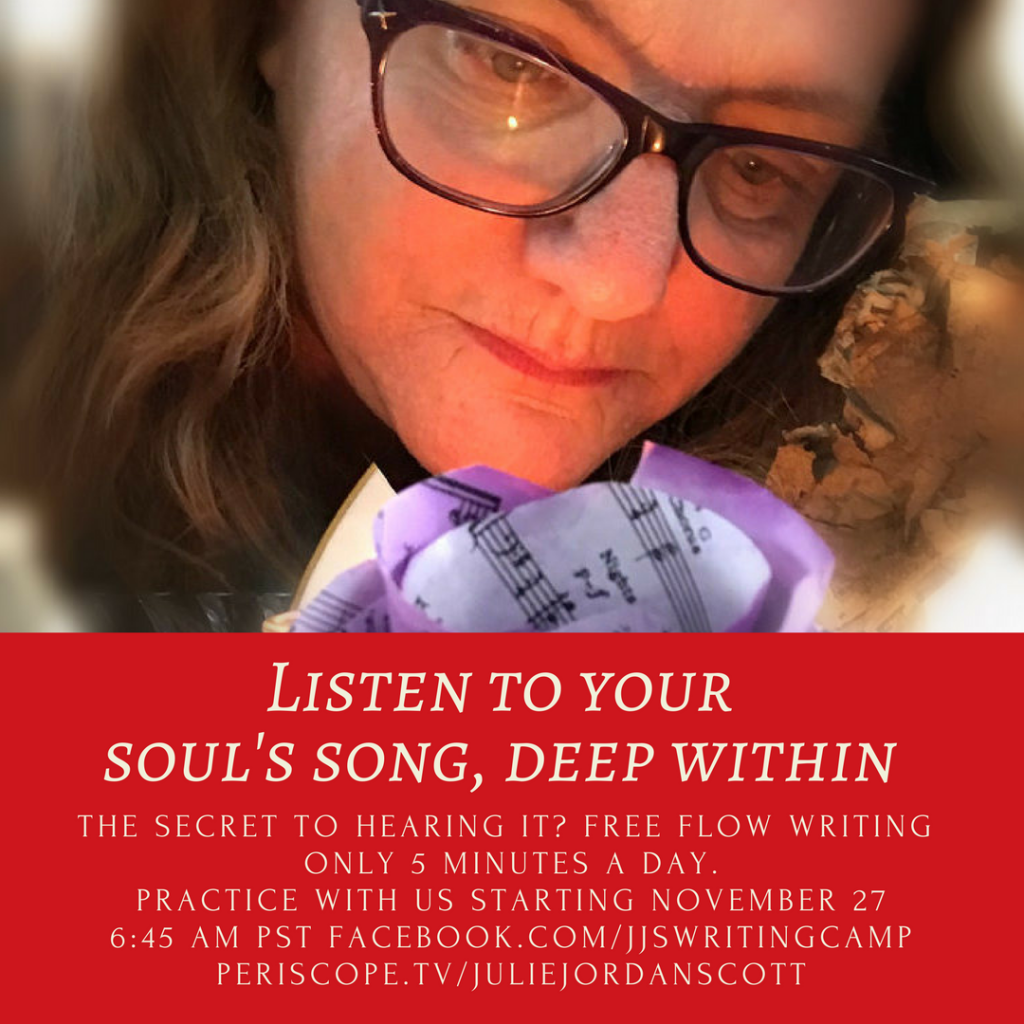 "To sing means to use the soul-voice… to breathe soul over the thing that is ailing or in need of restoration."
Clarissa Pinkola Estes
Before I returned to acting after thirty years, I took a voice class where I got to sing, intentionally and with great heart – and the longing and pure joy was so strong in that first class, I cried.
It was a teen and adult voice class and I was the only participant who was over sixteen-years-old. These young women were in musical theater in their high schools, I never intended to do any theater at all.
If you're a long time follower of mine, that might make you laugh. Countless plays, awards for acting and directing, music videos and films later I obviously found my acting voice but it wasn't until I gave myself over to singing, learning an aria, hitting notes I didn't know I could hit, performing in a recital, that I knew I could indeed sing and dance and be comfortable on stage.
I re-discovered my soul-voice.
For ten years, nothing could take me away from the stage. This year, I intentionally took a respite from theater performance. I made one film – it was an absolute blast and only took a couple weeks of my time and attention.
This week I have been decluttering in earnest, reclaiming lost space, and I have a week left of my self-imposed exile from stage. It is time for me to discern if and when and what circumstances will bring me back to theater.
It has been a lonely year.
It was a year of dynamic self reflection and transformation.
I have read more books. I have cried more tears. I have traveled but not as I had expected or hoped.
I spent a lot of time treading water, much more than is healthy.
I am much more clear about my hopes, dreams, ambitions and where my place in this world is one of mutuality, love and collaboration.
I have heard myself spontaneously singing again, humming, free styling as I work.
The restoration process isn't complete and it is much closer than when the year started.
I am standing at the edge of the bridge into 2018. There is a misty fog here, rising up.
I have become more courageous and more sure of my footing.
I am ready. Are you?
(Vide0 – during a day of poetry writing I spontaneously went for a walk and sang – lyric free singing, I video taped it… and there is still something speaking to me of that brief 1 minute 18 second video adventure. Watch with me here)