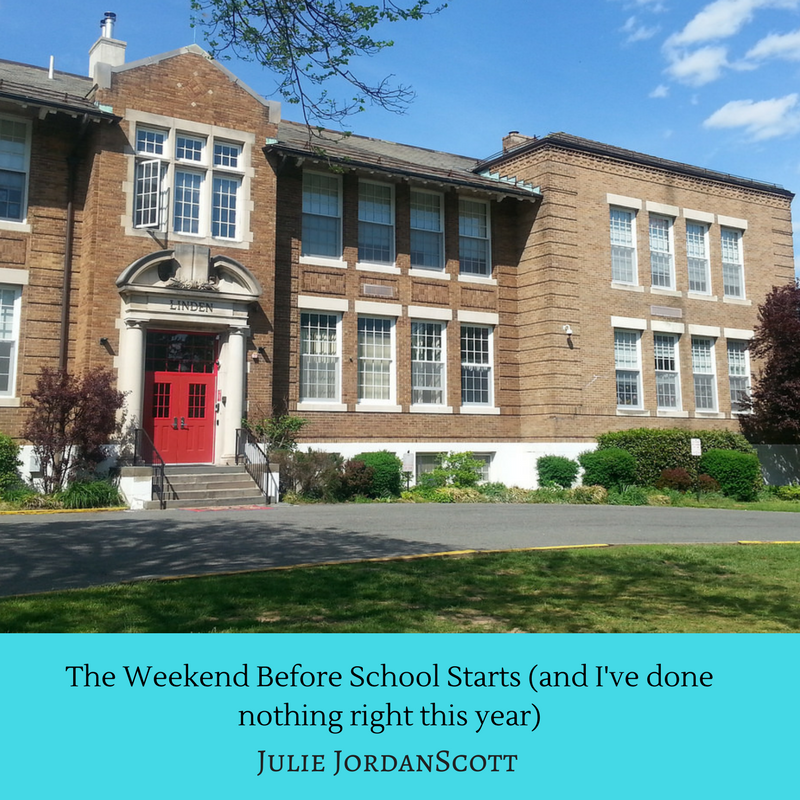 It is the weekend before school starts.
Ten years ago during the weekend before school started Samuel ran away from me, four blocks, in extreme fear insisting he would be in kindergarten not first grade. He ran, I now know, because he didn't have the language abilities to communicate what was going on in his head.
I have tried to imagine what that scrambled language feeling must be like, especially for one so intelligent.\\
It was four months after the death of my brother and I had no idea the amount of crisis after crisis I would soon be facing. I remember chasing Samuel down F street in downtown Bakersfield, not even sure if he knew to stop at red lights, calling to him as he ignored me, running with all his six-year-old might, me running with my tired forty-five year old frame, praying through every footstep.
It was Emma's birthday and we were at a church luncheon where the children would be visiting their new Sunday school classes. Samuel escaped when I was picking up the mess prior to visiting his new classroom upstairs.  I didn't cry when I caught up with him and he was completely resigned to checking out the new  Sunday School rooms I was so enthusiastic about.
Yesterday I revisited my notes from that day, to calm my nerves and see the facts as they took place instead of my worry about what took place and the cobwebs surrounding the memory.
After I caught up with him and we both caught our breath, we visited his new room and he declared he was starting first grade. I felt a glimmer of hope I had forgotten and later that night his father took him and his sisters to a Japanese restaurant to celebrate Emma's birthday. Samuel screamed when the cook at the fancy Japanese restaurant lit the food and fire and he and I they did the celebratory fire. He and I left the restaurant.
We sat in the car, both nervous and upset, both unable to verbalize what we were feeling and thinking.
I wrote in my journal that night,
I am in that weird state of wanting to cry and not being able to cry, not being willing to feel the deep feelings required to squeeze them out, plus it is Emma's birthday and I still need to get through the cake part.
Emma doesn't remember it being uncomfortable or unfortunate. It was just Samuel being Samuel and I was just Mommy being Mommy and she was just Emma being Emma.
This year I haven't gone to school to collect Samuel's schedule. I haven't been up for the fight I predict will happen even though last year started without a hitch. The ending was a bit rocky and there was a lot of wonderfulness in between but unfortunately my nerves veer between swaying towers of what actually did happen and what might have happened and might still happen.
I wonder what parents go through whose children don't have special needs?
I don't remember my mother ever being nervous at the start of the school year.
I have two more first days of school and then, I'll be done with K – 12 grade. Four students through high school, three so far started college, one has a master's degree and one is still attending.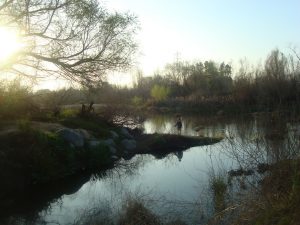 Ten years ago I knew it might be difficult, but I wasn't prepared for the storm that would hit me and continue to loop back at the start of every school years with several spurts of thunderstorms in between.
This year I question whether I have the advocate dancing in my veins anymore. I'm tired. I'm disillusioned. I'm on the verge of feeling defeated.
Normally I would close an essay with a ra-ra tune of "and everything turned out…" and yet that optimism has been slowly dribbling out of me month by week by day by hour.
Forty-eight hours from now Samuel's Junior Year in high school will have started.
We will get through whatever needs to get through and I am going to hope, pray, act and believe in the best.
Julie Jordan Scott inspires people to experience artistic rebirth via her programs, playshops,
books, performances and simply being herself out in the world.  She is a writer, creative life coach, speaker, performance poet, Mommy-extraordinaire and mixed media artist whose Writing Camps and Writing Playgrounds permanently transform people's creative lives. Watch for the announcement of new programs coming in soon!
To contact Julie to schedule a Writing or Creative Life Coaching Session, call or text her at 661.444.2735.
Check out the links below to follow her on a bunch of different social media channels, especially if you find the idea of a Word-Love Party bus particularly enticing.