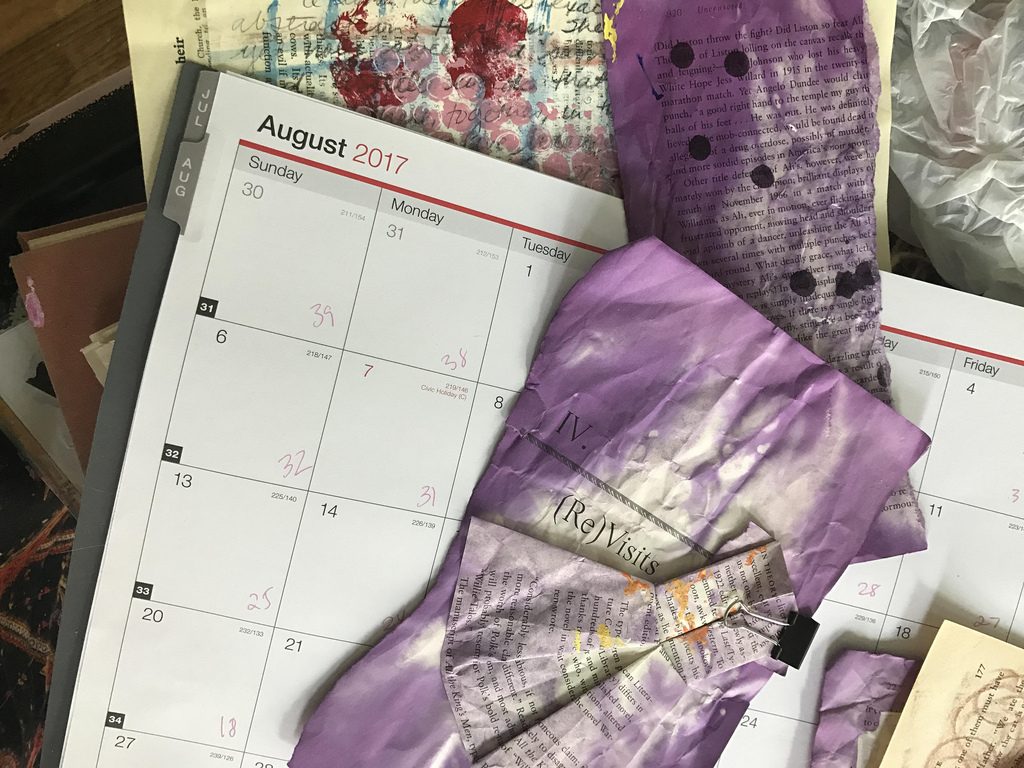 Today is the first day in many days I woke up feeling good. Revisiting old works-in-progress, writing new poetry that weaves old in new, combining household chores with wild creativity in the AND space (rather than either-or)How do I forget how good this feels?
I posted a flat-lay of my calendar and hints of my creative process and knew, just knew, I needed to spend five minutes in stream of consciousness, free flow brain dumping to make the day even better.
I'll admit it: part of this is an invitation for you to create alongside me – so if you're willing – keep reading and prepare to write, too.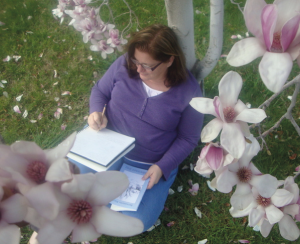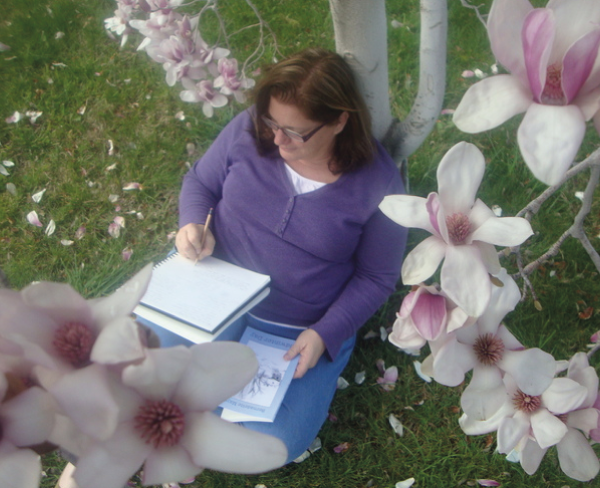 It feels so good to….
Set my timer for five minutes and know I can completely give this time over to my creative process.
It feels so good to listen to classical music just because I like it and not worry about anyone judging my taste or think anything other than "wow, this must really make Julie feel good to listen to classical music!"
It feels so good to have my diffuser going as I listen to classical music and write. It feels so good to ask myself questions and have conversations not with my higher self but with this self – the me that is right now inhabiting this imperfect body in this scratchy time in our culture that sometimes looks like thunder storms are brewing and then I remember, "I sort of, no not sort of – I enjoy thunder storms."
It feels good to smile, gently, truthfully – and feel it get wider as I think "Mona Lisa, in my imagination anyway, would be proud."
It feels so good to have conversations over breakfast with Emma and Samuel, to invoke Samuel's creativity and watch his non-poker face as I mention his gifts in the way of seeing. "Samuel is a really good photographer" I say and Emma says, "He has a really good eye. I don't."
"Ahhh, practice will help that," I tell Emma. "I'm like you. Samuel is a natural."
That just feels sacred and holy, moments we would often brush aside as we exfoliate our memories and our presences.
It feels so good to reorganize and tidy up a bit. It feels so good to put my hands in the suds as I wash dishes and clean the counters not in an angry "Oh I have to do this and I hate it" but "oh, I am so glad this will look so bright in a few minutes and the way this stuff smells….mmmmm" and yes. It all feels so good.
I hear the applause on my timer peter our and it tells me this particular moment in good times writing is over.
I am grateful I took the moment. I am grateful you are reading. I am grateful for feeling better this morning than I have for a long time.
Now, your turn. And now you write….
=      =      =      =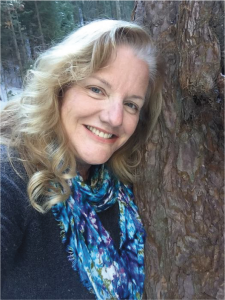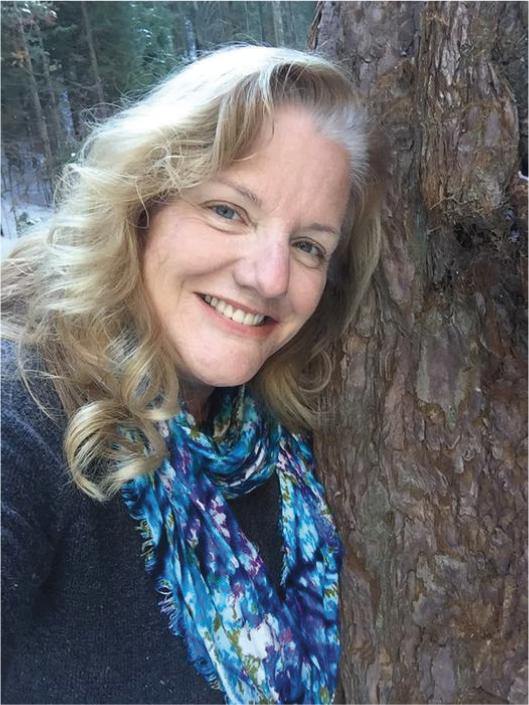 Julie Jordan Scott inspires people to experience artistic rebirth via her programs, playshops, books, performances and simply being herself out in the world.  She is a writer, creative life coach, speaker, performance poet, Mommy-extraordinaire and mixed media artist whose Writing Camps and Writing Playgrounds permanently transform people's creative lives. Watch for the announcement of new programs coming in soon!
To contact Julie to schedule a Writing or Creative Life Coaching Session, call or text her at 661.444.2735.