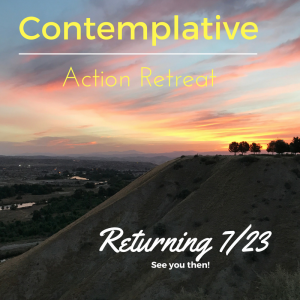 "That perfect tranquility of life, which is nowhere to be found but in retreat, a faithful friend and a good library."
 Aphra Behn
She was right. Aphra Behn, I mean. She was actually right in more ways than one.
She was right to make a living via writing: the first woman to do so writing in English, Her writing was seen as bawdy and improper and therefore – in my eyes – absolutely perfect and appropriate.
She wrote to get out of debt. She wrote because her other way of making money; as a spy for Surinam, didn't quite work out as she had hoped.
She was also right in her assessment of taking personal retreats when one needs to experience tranquility, which is what I will be seeking over this next week.
I am taking retreat to assess, to plan, to care take myself, my children, my home and my business.
I will be publicly silent and privately, intensely sacred.
I can't imagine not checking in with my "people" – and I know when I come back in a week I will feel refreshed, revitalized and more likely than not have a whole batch of fresh content and ideas to share with you about writing, the creative process and leading your most remarkable life.
Now we both have something to look forward to, yes?
With Great Love,
Julie
Julie Jordan Scott inspires people to experience artistic rebirth via her programs, playshops, books, performances and simply being herself out in the world.  She is a writer, creative life coach, speaker, performance poet, Mommy-extraordinaire and mixed media artist whose Writing Camps and Writing Playgrounds permanently transform people's creative lives. Watch for the announcement of new programs coming in soon!
To contact Julie to schedule a Writing or Creative Life Coaching Session, call or text her at 661.444.2735.
Check out Julia's social media links above to follow her  channels, especially if you find the idea of a Word-Love Party bus particularly enticing.